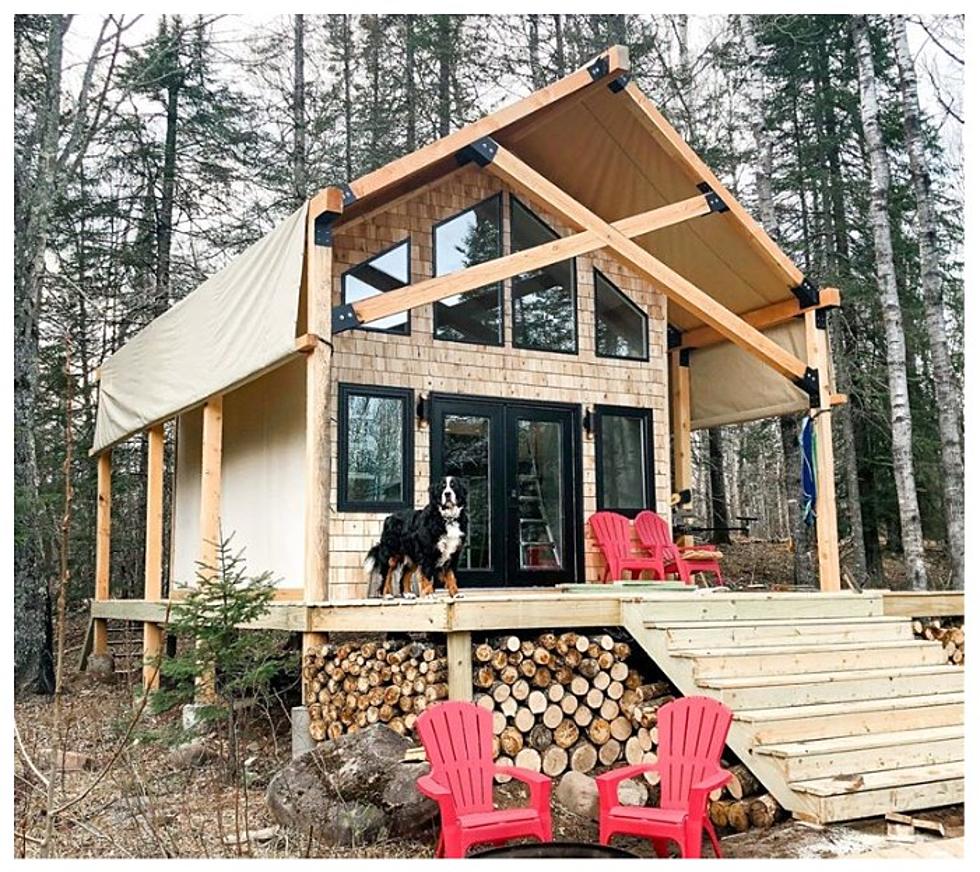 A New Duluth Business Offers Consumers Luxury Cabin Kits
Photo: Cedar Bound Via Facebook
Bailey Aro Hutchence and Joe "Hutch" Hutchence launched their new company last week called Cedar Bound. Their motto according to their website is " Unique luxury glamping accommodation for the adventurous at heart."  Plus " Now through June 7th, 100% of proceeds from Cedar Bound merch & apparel sales will directly support
racial equity & community rebuilding organizations.
According to Bailey and Joe "Glamping" or glamorous camping with things like electricity, beds and more is becoming more and more popular. The Cedar Bound buildings are a combination of a building and a tent with a wooden structure and vinyl canopy that stretches across the top of the cabin to protect it from the elements.
Customers can make their own design decisions on whether to have electrical and plumbing or to keep it very basic and rustic. The Hutchence's  have been working on launching the company for the last 2 years with Joe doing the designing and engineering and Bailey doing the marketing. The couple met at a Summer camp and camping in general has played a huge part in their lives, making this company a perfect fit for them.
Bailey said to the Duluth New Tribune "We see the cabins being used at ski resorts or "glampgrounds," as well as by property owners buying a cabin for property up north or being used as vacation rental properties. The goal is to have something that felt like a blank canvas, pun intended, (where owners) can put their own spin on it."
It is estimated to take a small crew to assemble one of these cabins and take up to a week for the 420 foot model. Right now there are several cabin kits, each with a different budget and required skill level. Eventually, they hope to be able to offer construction services to help customers build their custom cabins, but for now that is up to the buyer.
These cabins are absolutely breathtaking, as long as you have the land to build and know some handy people what a fantastic investment! Plus you can also upgrade and get a cabin that is insulated so you can use it year round!
Enter your number to get our free mobile app
10 Things You'll Need For A Successful Barbecue Season
More From Sasquatch 92.1 FM