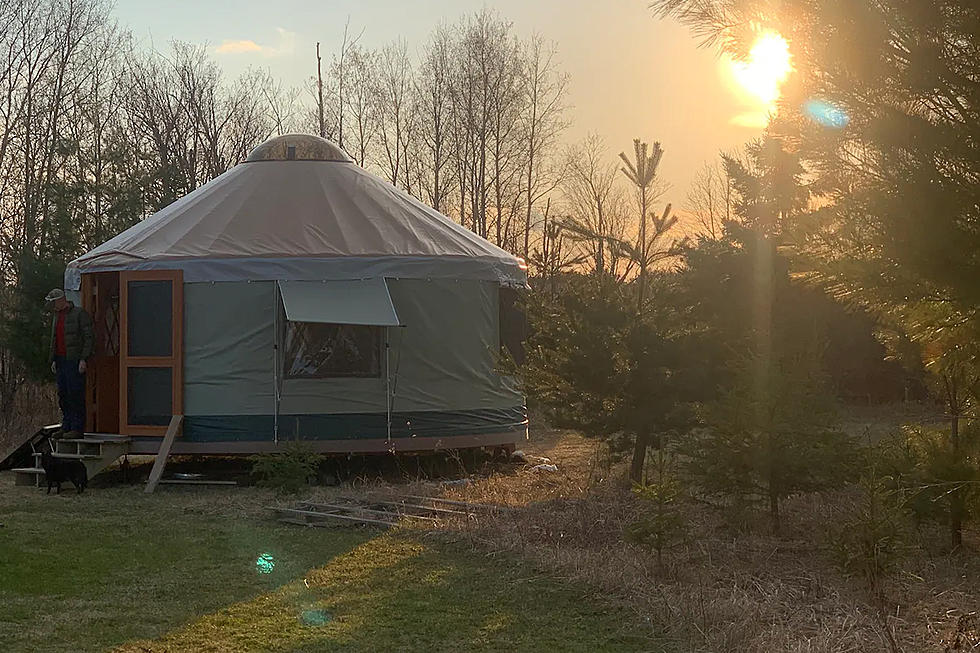 Luxurious Camping Awaits Just Outside Of Duluth In This Yurt Near Jay Cooke State Park
AirBNB Hosted by Andre
Maybe you've heard of "glamping", or glamorous camping. There are countless stunning photos online of elaborate glamping setups with luxurious beds and all sorts of cool creature comforts, all while enjoying camping.
Just such a luxurious camping experience exists right here in the Northland, just south of Duluth!
You'll find this cozy yurt, offering a stunning and photo-worthy camping experience, just outside of the ever-popular Jay Cooke State Park.
If you have never been in a yurt, some say it's like a luxury tent. Others might describe it as a one-room house. Either way, you become part of nature and go off the grid, a little bit. With only a generator for power and a yurt out in the middle of the woods.
You can sit around the fire, grill outside, and get lost in nature with all the trails around this property. There is a lot of natural light that comes in through the Yurt. When it's not bug season you can sleep with the doors open while enjoying fresh air and hearing all of nature's sounds all around you.
Does this look like somewhere you would stay? Enjoy the pictures.
Go Glamping Near Duluth In This Yurt Next To Jay Cooke State Park
More From Sasquatch 92.1 FM