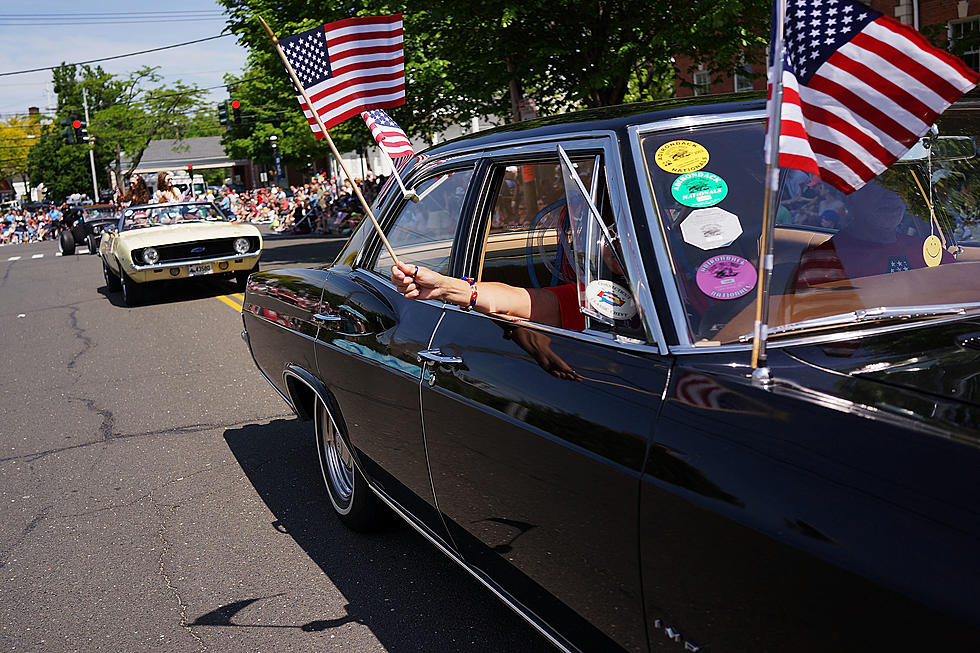 Here Is A List Of Events For West Duluth's Spirit Valley Days
(Photo by Spencer Platt/Getty Images)
It was touch and go for a while but Spirit Valley has put together a Spirit Valley Days list of events and West Duluth SuperOne and SuperOne Liquor came up big time to help.
There will be a Ms. West Duluth Contest, Food at the American Legion, the Parade, and music with the Spirit Valley Street Dance, Aftershock at Mr. D's The Streets will close at 6 pm for the parade.
The Parade will begin at the West Duluth Library (Corner of 59th Ave. W. & Grand Ave. continues to the Corner of Grand Ave. & Central Ave. then turns on to Central Ave. and ends at the end of Ramsey Street/Mike Colalillo Dr.
You can bring lawn chairs or blankets to sit on. If you bring a dog, please make sure your pet is comfortable around a lot of people and noises and other dogs, obviously, everyone needs to enjoy the parade and if your dog gets out of hand other people won't enjoy the parade.
Wednesday, August 4th
Kyle Smalley Memorial Car show (Gus Road to Buffalo House)
Ms. West Duluth Pageant (Mr. D's) Ringo Kienitz Coordinator
Swedish Meatball Dinner American Legion 5 pm $12 Please RSVP ahead 218-628-1495
Bailey Builds and Friends Pop Up Activities
Thursday, August 5th
West Duluth Signature Summer Parade 6:30 (Grand Ave from 59th to Central Ave & Central Ave to Ramsey Street)
Burgers and Brats American Legion Parking Lot 4:30 to 8 pm.
Italian American Club selling food out of Mr.D's Banquet Room.
Duluth Huskies vs. LaCrosse WI 6:35 Wade Stadium
FREE ICE CREAM SOCIAL. Susan Coen State Farm Office 5600 Grand Ave. 5-8 pm. on the Parade route.
FREE LINE DANCE Harmony Reiki & Inner Wellness 5626 Grand Ave. 5:15-6:16
Open Bathroom Harmony Reiki & Inner Wellness 5626 Grand Ave. 5:15-8:00
Bailey Builds and Friends Pop Up Activities
Ballet Is For Everybody (Old Danish Bakery) Photo/Social Media Contest for Free
Month Trial & Prize Wheel During Parade, Paige Larson- Owner
Friday, August 6th
Pancake Breakfast $8 7 am-12 pm American Legion
Italian American Club selling food out of Mr.D's Banquet Room
Outdoor Music by KOOL 101.7's Chris Allen on the Deck of The Boreal House
AfterShock @ Mr. D's
Fish, Shrimp, Chicken Tender Dinner. Meat Raffle 5 pm, Karaoke 7 pm American
Legion
Duluth Huskies vs. LaCrosse WI 6:35 Wade Stadium
Family Game Night Harmony Reiki & Inner Wellness 5626 Grand Ave. 5:00-7:00
Bailey Builds and Friends Pop Up Activities
KEEP READING: 50 activities to keep kids busy this summer
12 Things Minnesotans Do That Seem Weird To Everyone Else
More From Sasquatch 92.1 FM