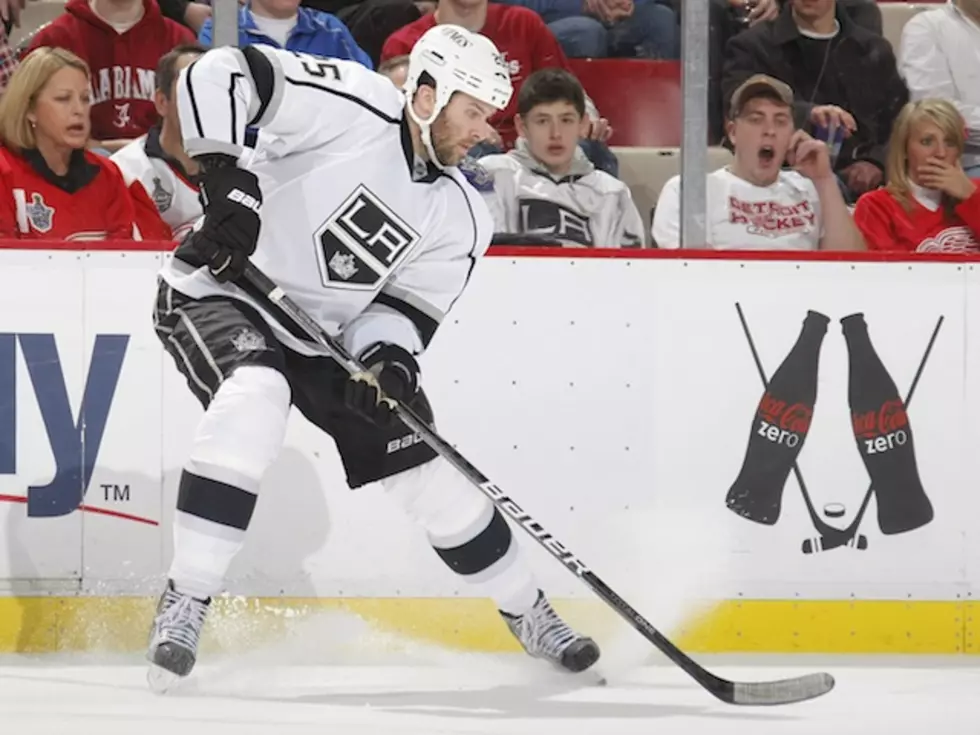 Hockey Player Injured By a Delicious Breakfast
The Los Angeles Kings' new left wing Dustin Penner hasn't enjoyed very stellar start — he's not only had a hard time scoring goals, but he's also found an interesting way to land on the injured list.
He told the LA Kings' Insider blog that he was trying to lean over and dip a bite of his wife's pancakes into some syrup when his back seized up and caused some serious pain, the kind that "wraps around you and squeezes."
He's visited a chiropractor to fix his back spasms but it kept him out of his most recent game and made him barely well enough to participate in his team's morning skate.
"Hopefully it's just an isolated incident, and not something that's going to become chronic."
He can start by getting his own damn breakfast.
More From Sasquatch 92.1 FM