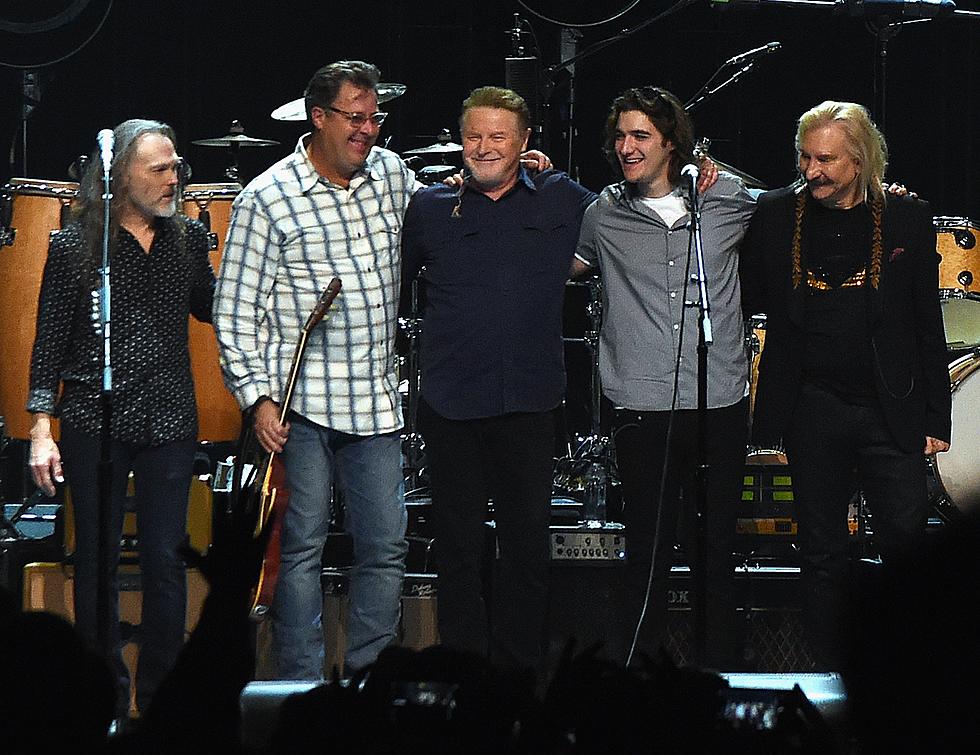 Peaceful, Easy and Crazy-Expensive: Eagles Last Tour Tickets Cost Up To $2,000 a Ticket!
Eagles, Timothy B. Schmit, Vince Gill, Don Henley, Decon Frey and Joe Walsh perform during the Eagles in Concert at The Grand Ole Opry on October 29, 2017 in Nashville, Tennessee. (Photo by Rick Diamond/Getty Images)
Rock and roll legends, The Eagles, are coming to Xcel Energy Center in St. Paul on November 17-18, 2023, but if you want to see them in person you better start saving your money, because tickets aren't cheap. I know that must come as a shock. Perusing Ticketmaster - tickets start in the $200 to $300 range and quickly rise to as much as $2,000 a ticket as you get closer to the stage. Ouch. Pay the rent or see the Eagles for the last time on their "The Long Goodbye" Tour? I'm still thinking...
To be fair, prices start at $274 a ticket, but that doesn't include assorted "fees" which can easily add another $50 to the total cost. Ticketmaster and Live Nation are selling "Official Platinum" tickets, which means they are being sold for the first time. They add: "Ticketmaster's Official Platinum seat program enables market-based pricing (adjusting prices according to supply and demand) for live event tickets, similar to how airline tickets and hotel rooms are sold. The goal is to give fans fair and safe access to the best tickets, while enabling artists and other people involved in staging live events to price tickets closer to their true market value."
OK. I'm no socialist, I believe in market economics and supply and demand, but whoa! At some point you price yourself out of the market and only the uber-rich can afford to see their favorite bands live and in person! And no, life isn't fair and it never will be.
OK. You're paying for an experience. And The Eagles aren't just any garden-variety rock band. According to 313 Presents: "The Eagles have sold more than 150 million albums worldwide, scored six #1 albums, and topped the singles charts five times.  They earned six Grammy® Awards, were inducted into the Rock & Roll Hall of Fame in 1998, in their very first year of eligibility, and received the Kennedy Center Honors in 2016. The band's Greatest Hits 1971-1977 is the best-selling album in history."
And this is a far cry from the most expensive concert ticket ever. Nope. Ticket prices for Maroon 5 reached an eye-watering $8,701/ticket and there was that crazy Led Zeppelin concert in London where tickets sold for up to $84,000. Well that's just ridiculous, and I'm feeling a little better about spending big bucks to see The Eagles and Steely Dan later this year. Is this organized madness? What would Taylor Swift say about all this?
Serious ticket-inflation. Maybe a kindhearted friend will buy me a ticket? Does that $2000 ticket include a stay at The Hotel California?
The Hilariously Bad First Concerts of Rock's Biggest Bands
There were long car rides, tiny stages and embarrassing situations on the way to stardom.