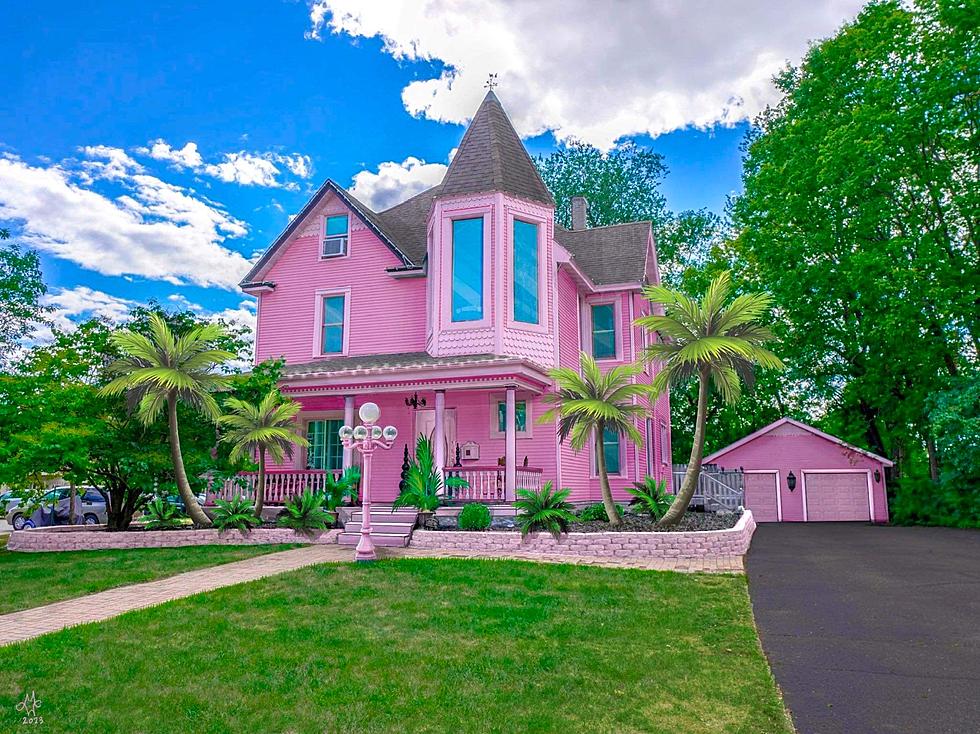 Barbie Lover's Dream Getaway: Wisconsin Home Transformed Into A Pink Palace
fleetwoodrentals.com
Whether you're a big Barbie fan or you just love the color pink, this Western Wisconsin vacation rental offers a picture-perfect place for you and your friends to stay.
This summer's release of the Barbie movie created a huge craze for all things pink and all things Barbie. Jumping on that trend, the owner of a vacation rental home in Hudson, Wisconsin is offering a stay that will offer a ton of Instagram-worthy experiences.
FOX 9 in the Twin Cities talked to Brooke Fleetwood, the owner of a few other vacation rental homes in Hudson and one in Indiana. Brooke explained that she is a big fan of pink, with some of her other properties also having a pink flair. She made the decision this summer to convert her 100-year-old Victorian vacation rental to match, creating a one-of-a-kind Barbie-themed experience.
Previously known as the "Goth Castle", Brooke is now calling the newly-converted pink palace the "Barbiecore Castle".
READ MORE: Northern Minnesota Glamping Getaway Takes Camping To The Next Level
According to Brooke's website, the home can be rented for overnight stays from one night to two or more nights. In addition, you can book the home by the hour for a get-together or event, and even book the home simply for a photo shoot if you want to do so.
The 7-bedroom (8-bed) home can accommodate up to 16 people for overnight stays, making it a fun destination for a Barbie-themed getaway with friends.
Here's a look inside:
Hudson, Wisconsin 'Barbiecore Castle' Is A Pink Dream Vacation Home
A vacation rental
owned by Fleetwood Rentals in Hudson, Wisconsin transformed into a Barbie dream getaway drenched in iconic pink hues.