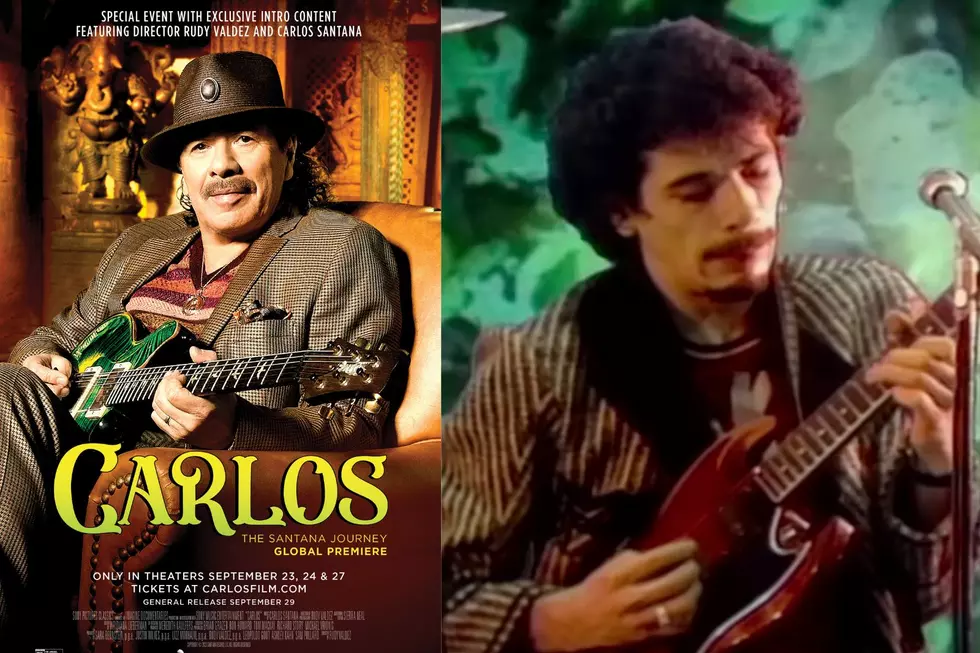 New Carlos Santana Documentary to Debut in Theaters This Fall
Sony Picture Classics, Trafalgar Releasing / YouTube
A new documentary about Carlos Santana will make its debut this fall. Carlos: The Santana Journey Global Premiere will appear in theaters on Sept. 23, Sept. 24 and Sept. 27.
Directed by Rudy Valdez, Carlos features new interviews with the guitarist, his family and various other music industry insiders. It also includes never-before-seen archival footage and home videos recorded by Santana.
"Carlos Santana is among the elite musicians who has transcended decades and generations," Kymberli Frueh, SVP of Programming and Content Acquisitions for Trafalgar Releasing, said in a press release. "From his performance at Woodstock to his '90s epic album Supernatural — this documentary delves into his journey of becoming one of our greatest guitar legends. We are thrilled to be a part of this global moment in cinemas where fans can experience his life story and music together."
You can watch a clip from the film below.
Santana noted that he had specific requirements for a film about his life. "I said, 'I want to own my own movie; I don't want to have to ask your permission, later on, to show my movie in some other kind of form,'" he told UCR earlier this year. "'And I want to have a say-so on the beginning, middle and end, how I'm being presented.' And Imagine [Documentaries] came back, I guess they talked amongst themselves, and said, 'OK, we decided we want to do this.' I said, 'OK, then. Let's do it.'"
Tickets for the movie will be available beginning Aug. 24.
Rock Stars Whose Lives Are Being Turned Into Movies
'Bohemian Rhapsody,' 'Rocketman' and 'The Dirt' have opened the floodgates.