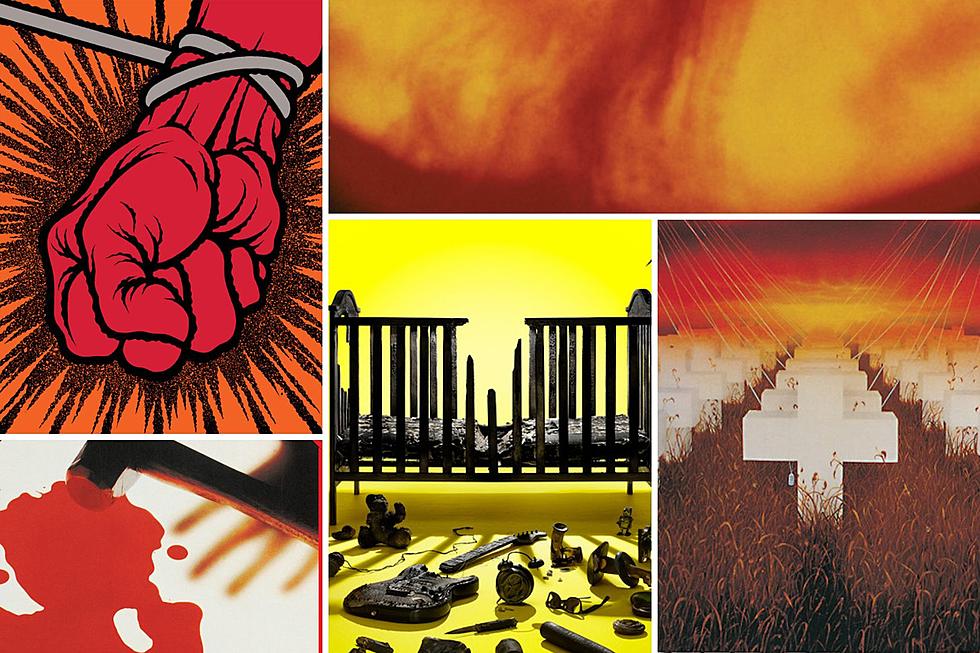 Ranking the Opening Song on Every Metallica Album
Blackened / Elektra / Megaforce
Ranking Metallica is rough, especially when you go beyond ranking the legendary metal band's albums and start grading individual Metallica songs next to each other.
But what better time than now to talk Metallica tunes and dive deep into the band's catalog?
And what better way to start ranking Metallica songs than to rate the opening track on each Metallica album?
See our ranking down toward the bottom of this page.
READ MORE: What Metal Band Has Sold the Most Albums?
After all, with Metallica, there are a lot of great album openers. Both some early and later Metallica albums have powerful first tracks that — we feel most fans wouldn't argue — are among the most memorable in the genre. What's your favorite Metallica album opener?
See if you agree with our ranking, which spans from the opening track on Metallica's 1983 debut, Kill 'Em All, all the way through the first tune on their last LP, 2023's 72 Seasons. (It doesn't include Lulu, Metallica's album with Lou Reed, though the band considers it canon in their discography.)
Keep scrolling down to see how we ranked Metallica album openers.
Ranking the Opening Song on Every Metallica Album
We ranked the opening track on every one of Metallica's studio albums.
Metallica: A Photo Timeline of Their Remarkable Career
A photo timeline of Metallica's career.
More From Sasquatch 92.1 FM