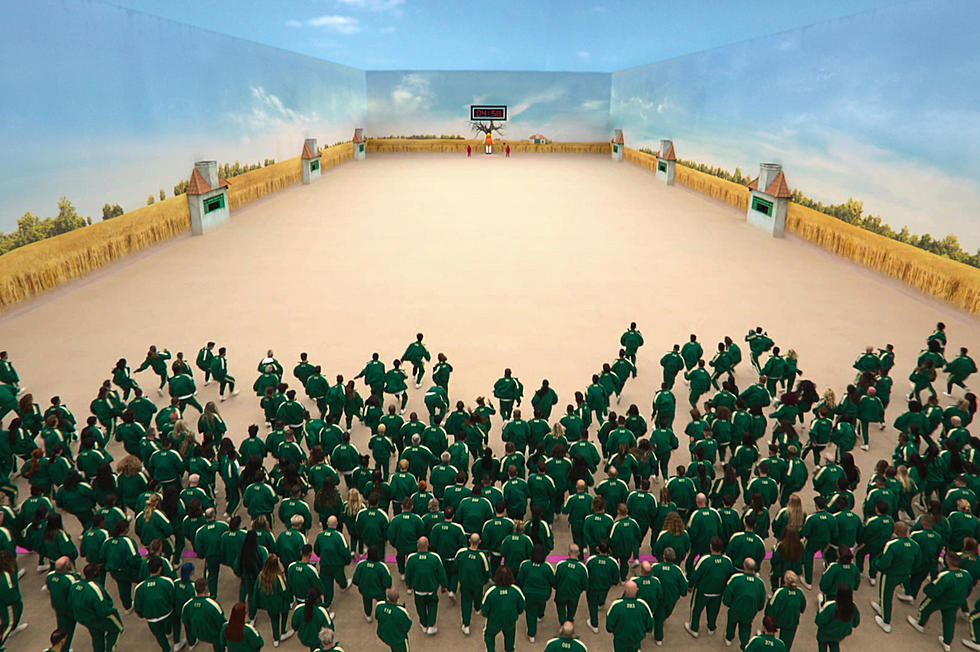 Netflix Made a Real-Life 'Squid Game' – Watch the First Teaser
Netflix
I was under the impression that the Netflix series Squid Game was meant as a cautionary tale; a warning against increasing greed, callousness, and competitiveness in society. What this new Netflix reality series presupposes is ... maybe it wasn't?
Yes, while they wait for the second season of Squid Game, Netflix actually went out and made a real Squid Game. It's called Squid Game: The Challenge and it features 456 contestants competing for a $4.56 million cash prize in a series of elaborate games. Now, on the Squid Game series, if you lost, you died. Presumably, that does not happen on Squid Game: The Challenge. However, there were media reports back in January when Netflix was filming this series of alleged injuries among contestants. (Netflix "vehemently denied" these claims at the time.)
The first teaser for The Challenge is here now and it ... looks like they went and made a real Squid Game, all right. And boy are they leaning into the disturbing element of all this. Check it out:
READ MORE: Everything New on Netflix This Month
I mean, just look at some of these other official photos from the show. If they were aiming for something super disturbing and troubling ... mission accomplished!
Here is the series' official synopsis:
456 real players will enter the competition show in pursuit of a life-changing reward of USD $4.56 million. As they compete through a series of games inspired by the original show - plus surprising new additions - their strategies, alliances, and character will be put to the test while competitors are eliminated around them.
Squid Game: The Challenge premieres on Netflix on November 22.
The 12 Weirdest Reality Shows Of All Time
Reality TV has given us some very strange series through the years — and these 12 are the strangest we've ever seen.