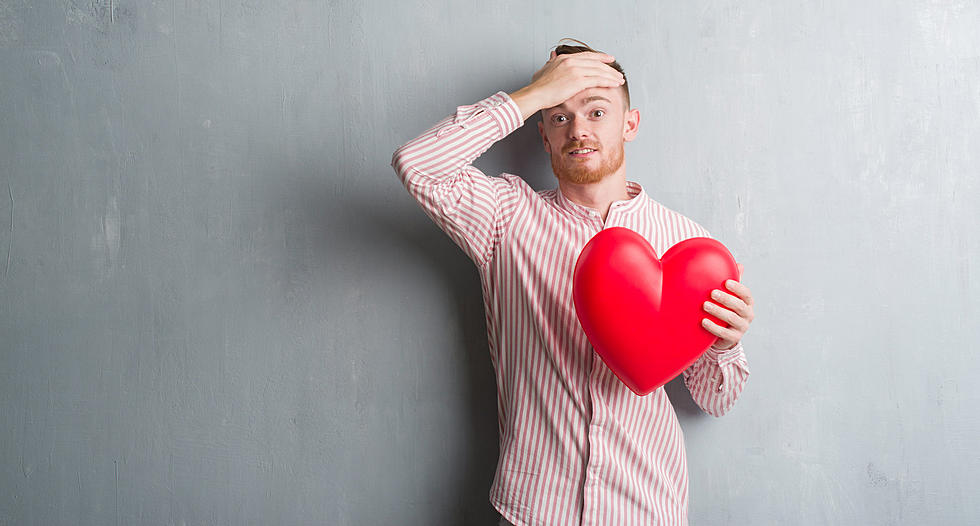 Moose Lake Police Department Shares Hilarious Valentine's Day Special
AaronAmat
In one of the best social media posts I've ever seen, the Moose Lake Police Department shared a hilarious Valentine's Day Special in hopes to find people with outstanding warrants.
With the holiday of lover's fastly approaching, the police station in Moose Lake decided to have some fun. Honestly, they took a great approach with it hoping some salty ex's or just ex's in general will turn in their former lover's who have outstanding warrants.
Do you have an ex-Valentine and know they have outstanding warrants? Do you have information that they are driving with drugs in their car? Give us a call with their location and we'll take care of the rest.

This Valentine's Day Weekend Special starts off with a set of limited-edition platinum bracelets, free transportation with a chauffeur, a one-night minimum stay in luxurious "five star" accommodations and professional glamour shots that will be posted on online for all to enjoy. This special is capped off with a special Valentine's dinner.

We know this special is so incredible that you may be tempted to provide additional referrals. We don't blame you, this special is too sweet to pass up. Operators are standing by!
Just reading it puts a smile on face. Way to have some fun and hopefully they'll get some tips from this awesome new program. While I wish they came up with it on their own, they did say they copied it from a Sheriff in eastern North Carolina.
If you're looking for other idea's this Valentine's Day, you could check out the one time a made a cringe worthy video of DIY edible panties. You can also check out this helpful list:
10 Things You Do If You Were Born And Raised In Minnesota
16 Strange Travel-Related Things That Have Happened On Minnesota / Wisconsin Roads
10 Words & Phrases You Will Only Hear In Minnesota And Wisconsin
More From Sasquatch 92.1 FM