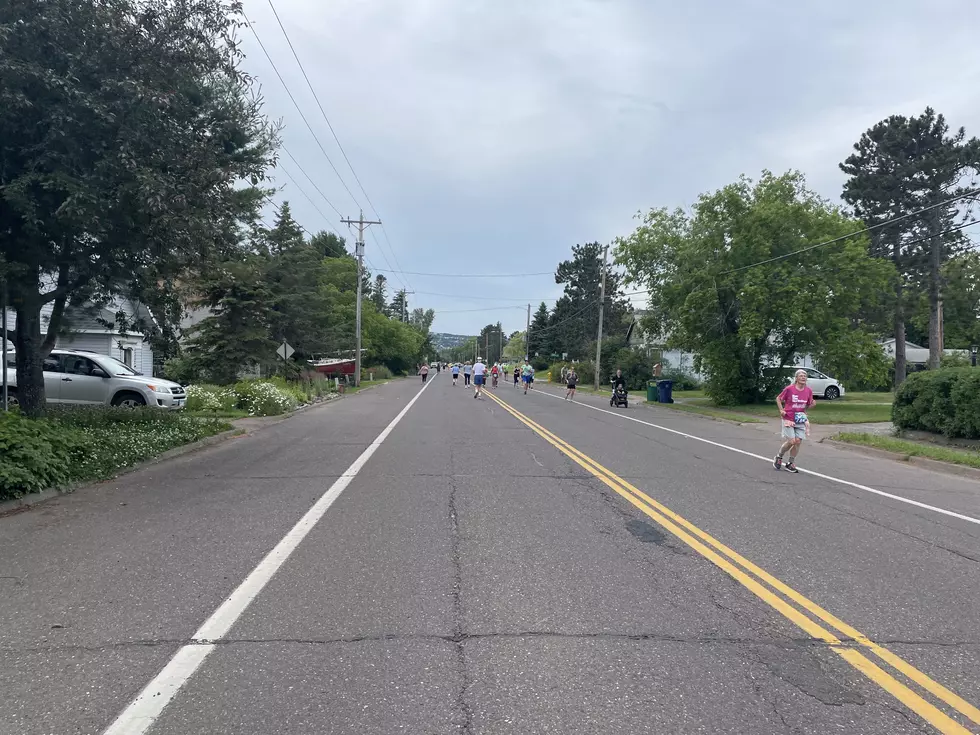 How The Park Point 5-Miler Brought Out The Best In Humanity
Lauren Wells, Townsquare Media Duluth
Grandma's Marathon and the races that accompany it have come and gone for the year but for some Duluthians, there are still more races to be ran. The Park Point 5-Miller happened on Thursday (July 14th), nearly a month after Grandma's Marathon.
Speaking of the iconic Grandma's Marathon races, it was a super successful year! The races sold out for the first time since 2016. It was especially welcome after a few years of pandemic-related challenges, which included one Grandma's Marathon cancellation and virtual options.
Aside from just the Grandma's Marathon races themselves, there are a bunch of other races held by the organization all year long. My favorite is the North End Nightmare, a spooky race that takes place in Superior, Wisconsin every October.
There are a bunch of others sprinkled throughout the year as well, including the Fitger's 5K, which was back to full capacity this year. Some of these races are part of the KP Challenge, a three race challenge that helps you train for the full or half marathon. If you're like me, it's just a fun challenge.
One of the races that is part of the KP Challenge is the Park Point 5-Miler. The race takes runners down Park Point to the tune of five miles, hence the name. It has to be one of the most scenic races ever as you run along the shore of Lake Superior. It is incredibly beautiful!
It is also one of the toughest, especially if you aren't an avid runner. I ran it for the first time this year and while I was super proud of myself for finishing the race, I was more inspired by the things I saw along the way.
The community of Park Point really came together to cheer on runners unlike anything I have ever seen before. There was barely a porch that didn't have someone sitting in it cheering on the runners. Nearly every single home had someone cheering us on.
Not only that, but there were a ton of signs as well. Residents made signs cheering on runners and some even had inspirational signs. These things definitely kept me going as I ran the route.
Some people even took it one step further, sitting outside with a water hose offering to sprinkle any runner that needed a little reset or refresh. I saw a few people doing this in the chilly air.
There were also a ton of water stands, with young kids getting in on the action and offering us water or treats. One stand had pastries and snacks for runners after they finished! Everyone stayed until the very end of the race and it just really made me happy to see so many good people cheering people on on their own accord.
It really made me see the best in humanity. It may sound silly but these little things really helped me remember that people are good. Whether holding signs or cheering us on, these little things meant a lot. To cheer on perfect strangers after a long day of work may not seem like much but to me, it really restored my faith in humanity. It made those five miles a little more bearable!
If you haven't ever ran the Park Point 5-Miler, I would highly recommend it. Not only are the people in the area amazing, but it was a beautiful race where you can really push yourself. Add it to your bucket list.
19 Fun Facts About Grandma's Marathon Weekend
14 Tips To Help First-Timers Train For Grandma's Half Marathon
Is Grandma's Half Marathon on your bucket list? The popular race is a huge part of Duluth culture and if you are thinking of taking part some day, here's a good place to start.
More From Sasquatch 92.1 FM