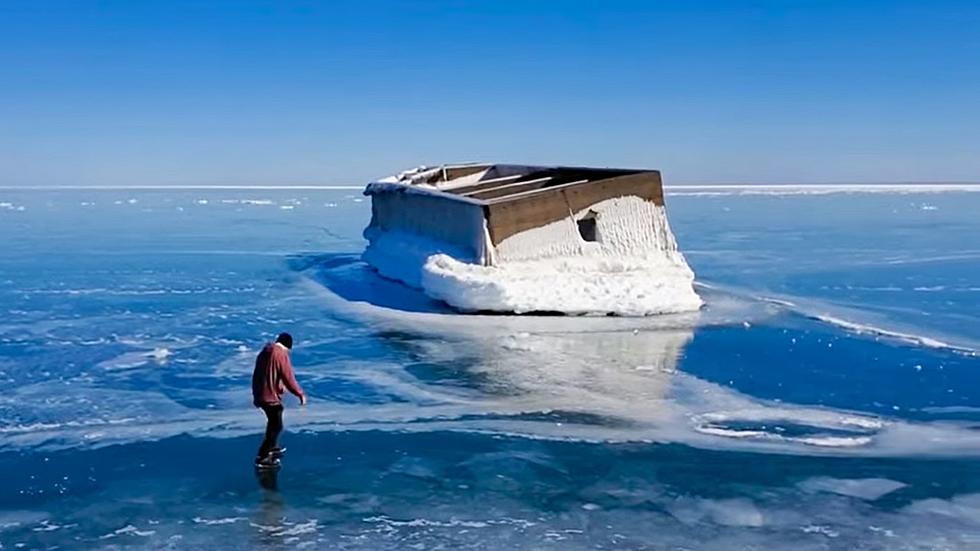 Take A Look Inside Uncle Harvey's Mausoleum In Lake Superior Near Duluth's Lakewalk
Duluth Ubrex via YouTube
The mysterious building in Lake Superior goes by many names. Some call it the Ice House, some call it Uncle Harvey's Mausoleum, others call it the Cribs, and some even call it "the old building in the water".
The building that sticks out from Lake Superior near the Lakewalk belonged to Harvey Whitney and was built in the winter of 1919. Hints the name, Uncle Harvey's Mausoleum.
According to Zenith City's archives, the building was used as a sand and gravel hopper before being abandoned in 1922. Apparently there were plans for what was called Lakeshore Park, known today as Leif Erickson Park. The park was designed to stretch from where the Rose Garden currently is all the way to the corner of the Lake. There were also planned tennis courts, and baseball and football field planned in the park, but plans clearly fell through and changed.
I grew up on Park Point and always called it the Ice House, because that's what my mom called it when she was growing up. Many people swim out to the abandoned building and jump off of it during the summer. It definitely has a different look in the winter than it does in the summer.
Our friends at Duluth Ubrex, decided to brave the icy Lake Superior and go inside the old building. I've always been curious to walk out there during the cold months, but I have trust issues with ice. Check out the video below to see how the mysterious building looks like:
12 Bad Reviews Of Canal Park In Duluth
11 Bad Reviews Of The Aerial Lift Bridge In Duluth
More From Sasquatch 92.1 FM