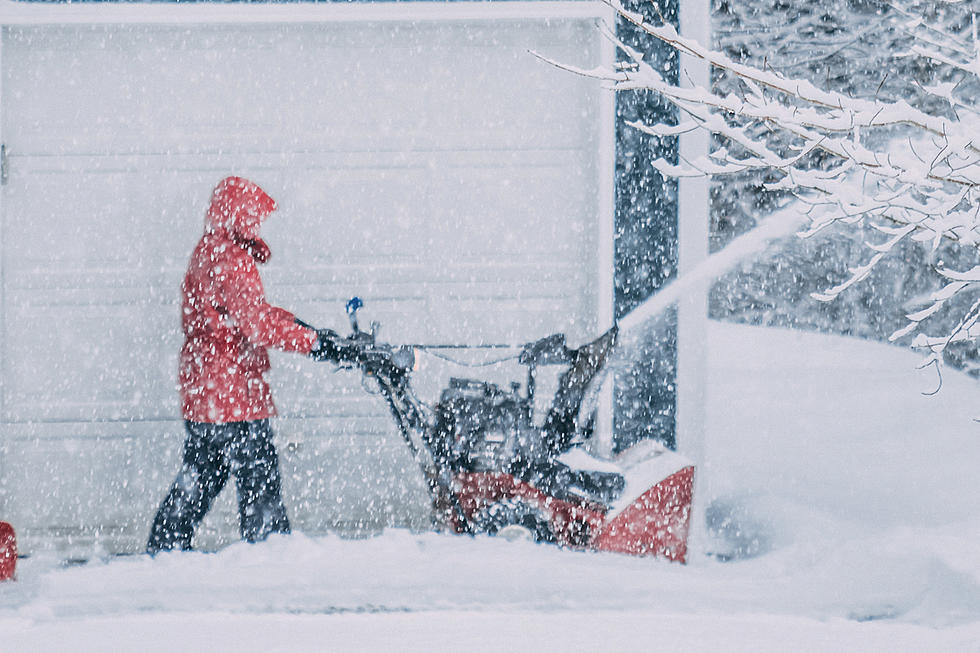 UPDATE: How Much Snow We Got So Far, What's Ahead Tuesday From This Week's Winter Storm
Photo by Patrick Bald on Unsplash
A winter storm warning remains in effect for portions of the Northland through Tuesday night, as a two-wave winter storm brings heavy snow to the region.
As we move through Tuesday, some of the highest snowfall totals range up toward 2 feet, with snow expected to continue through the day as the second wave of this storm moves through the area.
Monday's heavy snow and gusty winds led to a number of school closings as well as a number of accidents on area roads, including both the Bong and Blatnik Bridges seeing accident-related lane closures during the Monday evening commute. Snow and blowing snow also led to the closure of Highway 2 in Ashland overnight into Tuesday morning.
The City of Duluth has also announced the closure of some city facilities for Tuesday, including City Hall and all public library locations as snow is expected to continue to fall through the day Tuesday.
Here's a look at what we've seen so far, and what is yet to come.
How much snow have we gotten so far?
Lake Superior has played a role in enhancing some of the Monday snowfall totals in places near the shoreline. The National Weather Service had forecasted upwards of 18 total inches of snow through this two-day event, but some places have already broken that ceiling, thanks largely to Gitche Gumee.
Here are some of the notable snowfall totals as of noon Tuesday (Note that while these are the latest reports, some of them are several hours old):
24 inches: Washburn, WI (1 mile west)
23 inches: Ashland, WI
18.6 inches: Cornucopia, WI
17 inches: Park Point - Duluth, MN
17 inches: Gary New Duluth, MN
15 inches: Cornucopia, WI
13.5 inches: Payne, MN
13.3 inches: Amnicon Falls State Park, WI
13.3 inches: Bayfield, WI
12 inches: French River, MN
10.3 inches: Billings Park - Superior, WI
You can find a full, updated list of snowfall totals here.
How much more could we get?
In their Tuesday morning update the National Weather Service in Duluth shared their prediction for the second half of this storm. Areas near Lake Superior, particularly along the South Shore, will see the heaviest snow Tuesday. The Twin Ports area and much of the North Shore could see 4-6 additional inches of snow, while the South Shore could see 8-12 inches more before the end of the day, thanks to lake enhancement.
The heaviest snow of the second wave of this storm is expected from Tuesday morning into the afternoon, tapering off into the evening. The latest forecast shows the heaviest snow is expected in the Twin Ports area 6 am and 5 pm, unfortunately timed for most people to get to and from work.
When will snow the end?
Snow should lessen in intensity Tuesday evening, eventually wrapping up overnight Tuesday into very early Wednesday morning across much of the region.
What comes after the snow?
In a word? Cold. While the snow forecast numbers have gone up since the first forecast came out, the post-snow forecast seems pretty consistent. Conditions remain cold during this snow storm, with temperatures in the single digits above zero and wind chills in the teens below zero  Tuesday. After this system moves through, overnight lows will sink well below zero, and daytime highs will be in the single digits above zero. Wind chills will remain below zero through most of the remainder of the week, sinking as low as twenties below overnight.
Our next forecasted chance at double-digit above zero highs looks to be next Saturday, with a chance of seeing nearly 20 above zero. Sunday looks colder, around 10 above zero.
More From Sasquatch 92.1 FM