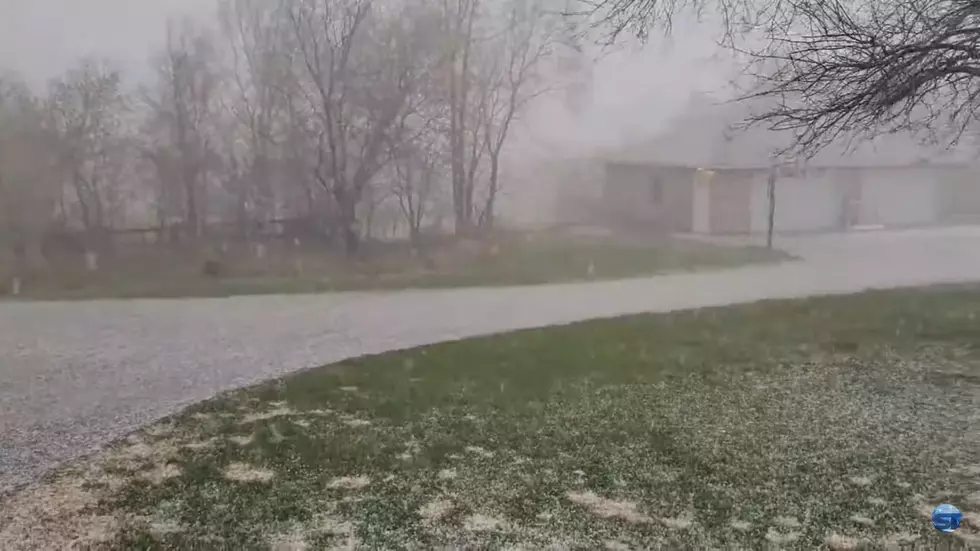 Watch: Crazy Early May Hail Storm Hits Minnesota
START via YouTube
As we finally move in to some warmer temperatures, a powerful May storm hit Minnesota and caused some damage with large size hail.
Minnesota has had their fair share of crazy weather events from the great Duluth flood of 2012 to the Halloween blizzard of 1991, This storm is nowhere in comparison. However, it was pretty crazy seeing the size of the hail.
Storms rolled across the Midwest Monday (5/9/22) and especially throughout Minnesota. The storm brought heavy rain, gusty winds and in some areas, hail the size of tennis balls and baseballs.
Luckily in the Northland, it was mostly thunderstorms which sound so nice. Over in Chisago County, wind knocked down trees and power line poles. Dozens of deputies and firefighters were around town assessing the damage. There was even a tornado watch warning in the area until 10pm last night. Apparently Taylor Falls Elementary in Chisago County even closed down for the day due to loss of power.
It looks like across the border in Wisconsin, a tornado touched down in near Colfax, and 16 miles northeast of Menomonie, moving northeast at 55 mph.
As far as I'm seeing there were no reported injuries or anything worse. Glad everyone was safe. Some one put together a few videos of all the hail in Minnesota. Check it out below:
Heads up, below is a list of things that could still happen in May:
10 Weather-Related Events That Can Happen In The Twin Ports Between March And May
Between March and May, anything can happen weather-wise in the Twin Ports.
What Each Month Really Means When You Live In The Northland
More From Sasquatch 92.1 FM