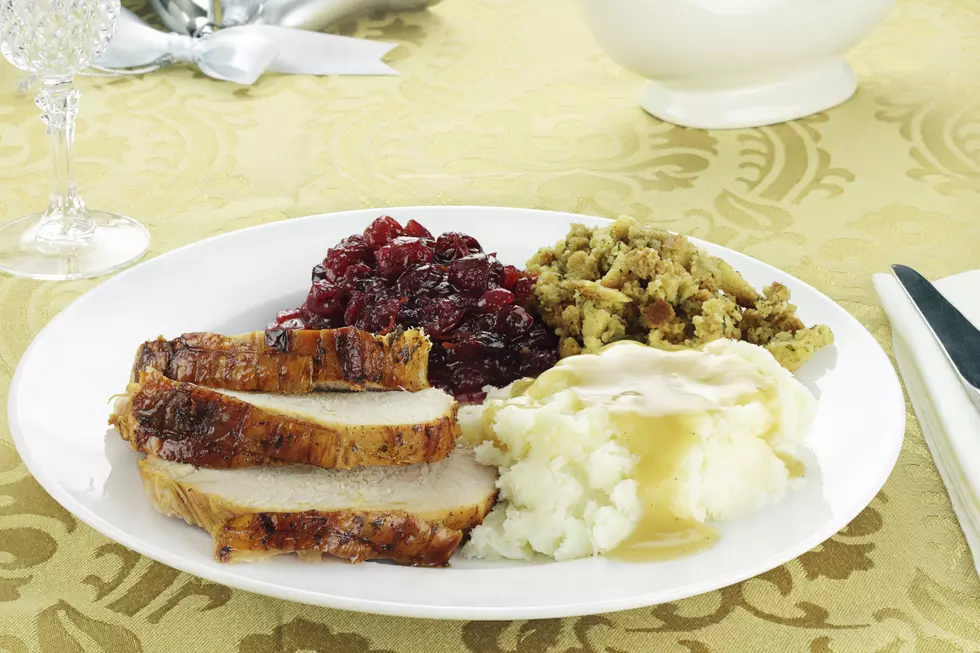 A Superior Restaurant Is Getting In The Holiday Spirit By Offering A Thanksgiving Pizza
Getty Images/iStockphoto
The Thanksgiving meal has to be one of my all time favorite meals. Even though my Mom was not a super good cook (sorry Mom) she would hit it out of the park on Thanksgiving. As an adult I finally realized how much work goes into preparing such a meal and having everything be done at the same time...that is the real trick.
Well if you can't wait until actual Thanksgiving or you don't want to hassle with all the meal prep now you can enjoy a Thanksgiving Day Pizza! This particular pizza is available now through the end of November at the Shamrock Bar at 5825 Tower Ave in Superior. It initially started with cooks putting a pizza together form their leftovers, but  the staff decided to make it an actual menu item.
According to Fox 21 the pizza comes with gravy, turkey, stuffing and a cranberry dipping sauce on the side. Bar manager John Mckone said  "I think it's something different. So many of our customer come here a lot, like one a week or once a month and get into what we call a pizza rut." All I know is that I am all for it, pizza and Thanksgiving Dinner how can you go wrong? Stay tuned for a review from the MIX 108 staff!
More From Sasquatch 92.1 FM