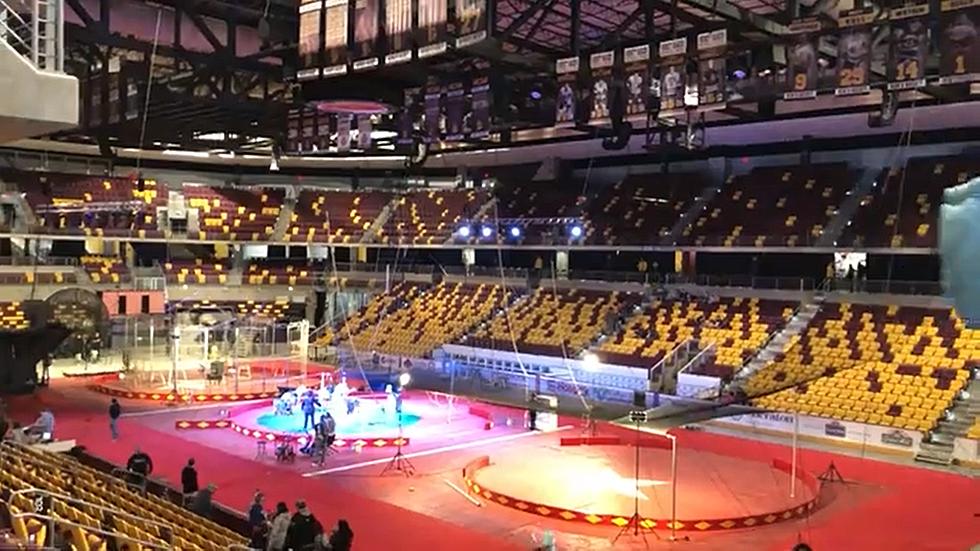 AAD Shrine Circus Is Coming Back To Duluth To Celebrate 100th Year
AAD Shrine via YouTube
The AAD Shrine Circus returns to Duluth after missing the last few years due to COVID restrictions.
Things will be a little different this time around, as there will be no exotic animals this year. According to CBS 3 Duluth, AAD Shrine Potentate, Paul Vizanko said "We want to have a different circus moving forward this year".
The circus will now focus on "thrill". Vizanko went on to say:
This year the show is going to be all 100-percent thrill and dazzling acts for the kids and adults. Motorcycles, trapeze, high-wire acts, clowns, other various thrill and fun acts will be on display.
Fun fact, The AAD Shrine Circus first took place on February 21, 1922 in Duluth. That means it is the longest-running event in Duluth history. The circus will run this year from April 9th-10th, 2022 and posted on their Facebook page on how to get discounted tickets:
It looks like Chewbacca will make an appearance. This whole time I thought wookies were exotic animals, turns out they are not. Here's a throwback to when the circus was here back in 2019:
I wish there was videos of what the circus looked like back in 1922. I would imagine it looked something like this:
Looking for a fun family event, check out the AAD Shrine Circus returning to Duluth for its 100th anniversary. In other news, check out 11 times the Twin Ports got a shout-out on television:
11 Times The Twin Ports Got A Shout-Out On Television
Five Movies Filmed In Minnesota
More From Sasquatch 92.1 FM