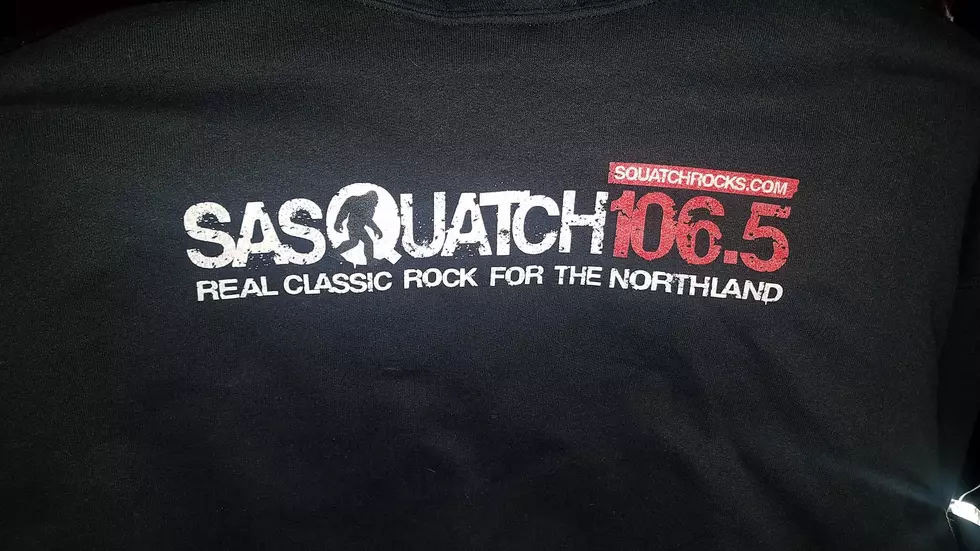 I Purchased A Squatch Hoodie, You Should Too!
Photo Credit: Joe Danger
While I cringe at the thought of having to buy my own company logoed wearables, I couldn't help myself when we finally had Sasquatch 106.5 merch available for purchase.  In the station's defense, I was too impatient to wait for an employee discount code or whatever hoops needed jumping through.  Like wanting a golden goose, I wanted it now!
I figured with it being the start of colder weather when our merch store went live, a hoodie was a safe bet to try. I opened the merch store, chose my logo, size, and shipping options.  What's is convenient and appreciated is if you are local to the Twin Ports you can save the shipping costs and pick up your item at Big Frog in Duluth.
A few days after placing my order I received a phone call to come pick up my new hoodie.  I float around that XL size depending on brands and figured for my trial buy I would go with that.  The thought was, if it's too small I can gift it.  It fits me well, almost snug so it's a skip the dryer kind of hoodie for me.  Keep that in mind when picking sizes.  You also can stop into Big Frog, again if you are local, and try on the sizes before purchasing.
The quality is decent, the hoodie is soft and warm, I don't like a lot of clutter on my clothing so that's why I picked the Squatch logo I did.  Pricing is not bad either, a hoodie was only $35 and standard T-shirts are just $20.  Fox David picked up a T-shirt and seems decently happy with that too.
Order something for the Stink Ape in your life for Christmas, or treat yourself too.  You can do all of your Squatch apparel shopping here.
More From Sasquatch 92.1 FM