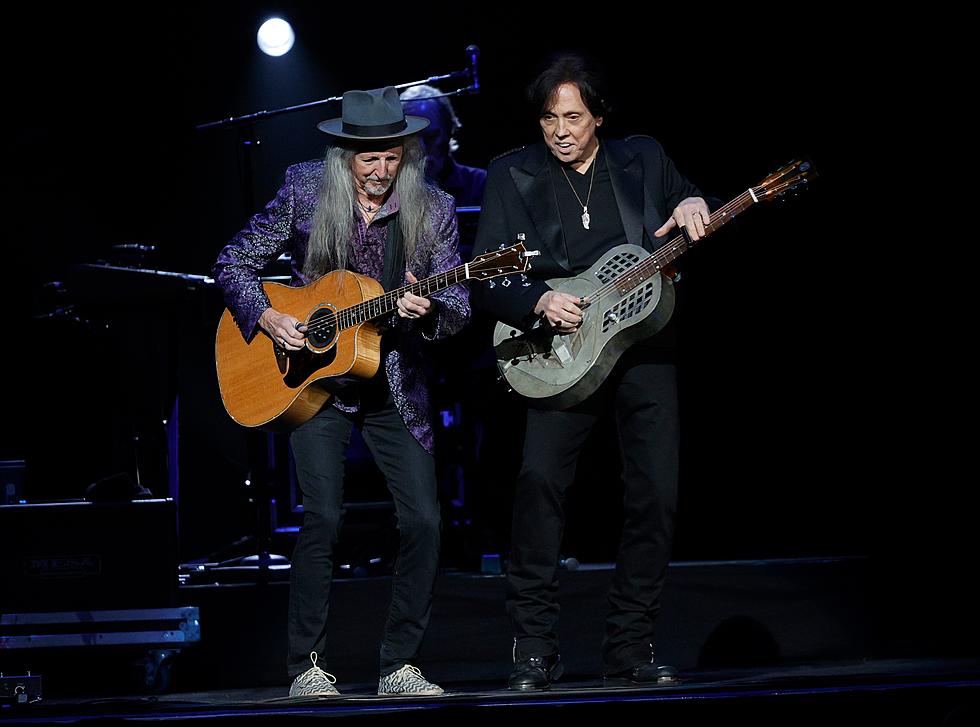 The Unlikely Story of How The Doobie Brothers Got Their Name
Patrick Simmons and John McFee of The Doobie Brothers perform at Bridgestone Arena on October 25, 2021 in Nashville, Tennessee. (Photo by Jason Kempin/Getty Images)
"What a Fool Believes"? Yep, that has been my walk-on music for near 50 years - and it never gets old. The Doobies are coming to Amsoil Arena in Duluth Tuesday evening for their 50th Anniversary tour with Pat Simmons, Michael McDonald, and John McFee. It promises to be a Rock and Roll evening, with a steady stream of Top 40 hits.
The question comes up often, but I wanted to check the records to see if the name, Doobie Brothers, was, in fact, linked to weed. I mean, it only makes sense, right? The answer is a resounding yes! Turns out it's weed, apathy and pure procrastination.
According to American Songwriter: "A friend of the band and fellow musician, Keith Rosen, is the one who suggested the name The Doobie Brothers, as the word "doobie" is a nickname for a marijuana joint that the bandmates often indulged in. (Lead singer Tom) Johnston admits that they couldn't come up with a band name and didn't expect Rosen's suggestion to stick."
But what struck me even more than the reference to toking weed was an extra serving of procrastination, which - on second thought - may have had something to do with smoking all that weed? The band kicked the can down the road... for 5 decades. They weren't thrilled with the name "Doobie Brothers" but apparently, they simply couldn't think of a better band name.
And they must get this question (a lot). Co-founder Johnston explained to the Sarasota Herald-Tribune in 2015. "I thought The Doobie Brothers was a dumb name that we would just use until we thought of something better, but we never got rid of it."
The Doobie Brothers, like The Eagles, have an iconic, easy-going sound that instantly takes you back to the 70s, when all our problems seemed more manageable.
Inducted into The Rock and Roll Hall of Fame in 2020, the Doobie Brothers has been active for 50 years with multiple lineup changes, reports American Songwriter. They've released 15 studio albums thus far, seven of which have reached the top 10 on the Billboard 200.
Hoping you get a chance to "Listen To The Music" as the Doobies (cool name!) are "Takin' It To The Streets" Tuesday evening in the Twin Ports!
Hey, I procrastinate too!
Doobie Brothers Albums Ranked
They remain an intriguing dichotomy of a band.
More From Sasquatch 92.1 FM