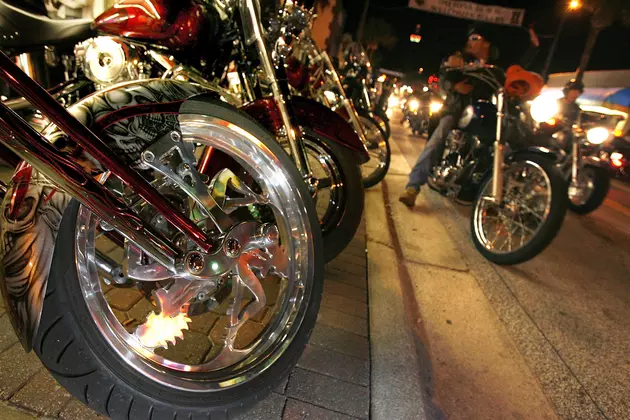 Join The Squatch For Bike Night Every Wednesday At Mont Du Lac Resort
Getty Images
It's hours away from June at the time of writing this, so that means motorcycle season in the Twin Ports is upon us.  As much as motorcycle riding is about the freedom of the road, it's also about camaraderie.  A lot of riders are social beings and like to show off and chat about their steel horses, one great way is a Bike Night.
Every Wednesday in June-August from 6:00PM-9:00PM, the place to be is Mont du Lac Resort for Bike Night.  Allen Crues and I will be taking turns your humble hosts and we'll have plenty of prizes to giveaway.
It's not a party without music though, and each week Mont du Lac will feature live music for you to enjoy with Josh White kicking things off on June 1st.  They also didn't forget about the food and drinks and there will be plenty to enjoy.  $9.00 Coors Light pitchers and $5.00 bottles will be on special.  Available from the grill will be $5.00 burgers and brats too, so come hungry.
What's great about a Bike Night at Mont du Lac Resort is there is plenty of great riding in the area, so take a cruise but make sure you make a stop to rock along as part of the Stink Ape Nation.
Best Minnesota State Parks To Avoid Big Crowds
While iconic state parks like Itasca, Gooseberry, and Fort Snelling draw massive numbers of visitors each year, there are a lot of awesome state parks and recreation areas around Minnesota that offer fantastic outdoor or camping experiences without the high number of visitors. Give these a look!
More From Sasquatch 92.1 FM