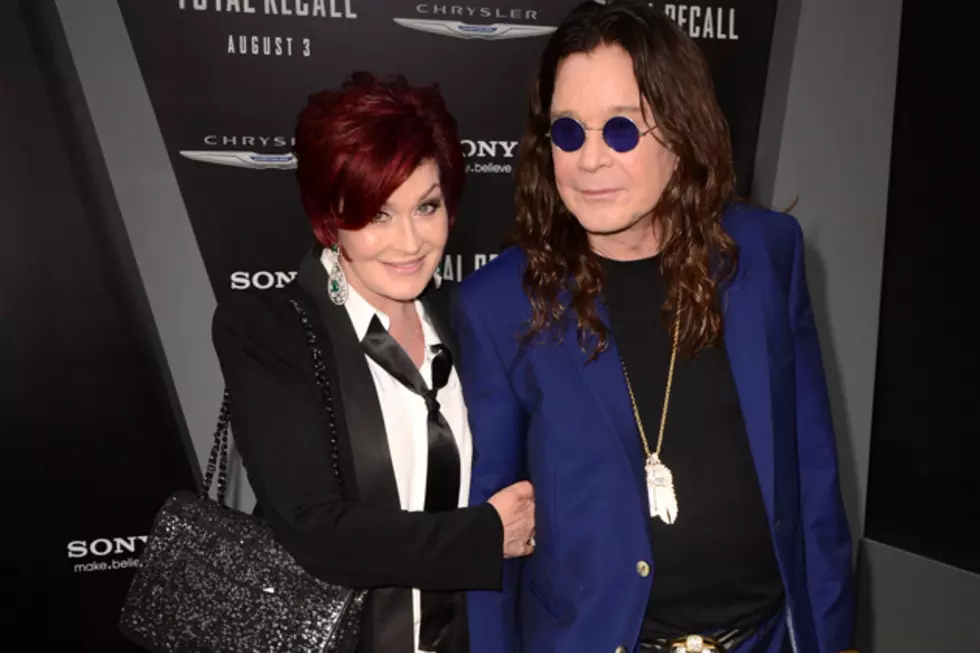 Ozzy and Sharon Osbourne Reportedly Split [UPDATED]
Frazer Harrison, Getty Images
Updates to this story appear at the bottom of this post.
One of rock music's most enduring couples appear to be on the outs as E! News is reporting that Ozzy and Sharon Osbourne have split up after more than 33 years of marriage.
According to the report, a source told E! News that Ozzy would move out of the couple's house temporarily and that the split has nothing to do with the singer's sobriety. The couple's representative Gary Farrow confirmed to The Mirror, "At this time Ozzy is not at the marital home."
As you may remember, the couple went through a difficult period a few years back when Ozzy lapsed in his sobriety around the time of the Black Sabbath 13 album release. At the time, the couple stated that they were not divorcing and Ozzy revealed that he was trying to be a better person.
Ozzy met Sharon in the early '70s when he was rising to fame with Black Sabbath, who were being managed by her father Don Arden. She too got in the music management business and eventually became his manager. The couple wed on July 4, 1982.
Ozzy and Sharon have three children -- Aimee, Kelly and Jack. The family, minus Aimee, appeared together on the MTV reality show, The Osbournes.
Update: Ozzy Osbourne has issued the following statement to E! News: "I have been sober for three and a quarter years. I have not touched drugs or alcohol in that time. Any reports that I am not sober are completely inaccurate." The rocker was spotted Monday morning with one of his dogs after visiting an office building in Los Angeles.
Update No. 2: Sharon Osbourne did not appear on her daytime show 'The Talk' Monday, with co-host Julie Chen stating, "As we get started, Sharon is not here today. There were many tabloid headlines of her and Ozzy, rumors and speculations that they have split up after nearly 34 years of marriage. Sharon understandably took today off and we are sending all of our love to her and to her family. And we ask that you do the same."
Update No. 3: TMZ is reporting that Ozzy Osbourne returned home Monday night (May 9), but that Sharon Osbourne moved out, at least temporarily, when Ozzy returned.
See Where Ozzy Osbourne Ranks Among the Top 50 Hard Rock + Metal Frontmen of All-Time
You Think You Know Ozzy Osbourne?
More From Sasquatch 92.1 FM