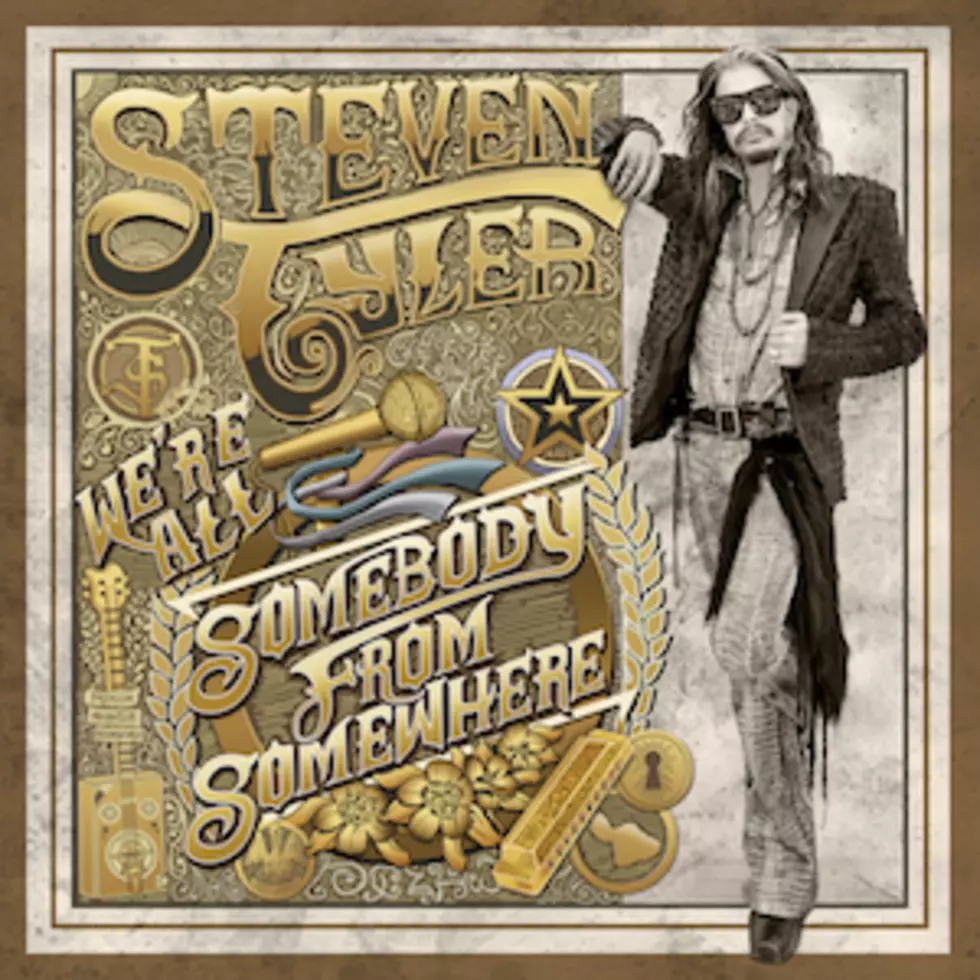 Steven Tyler Announces First Solo Album, 'We're All Somebody From Somewhere'
Dot Records
Steven Tyler has filled out the specifics on his long-awaited debut album. We're All Somebody From Somewhere will arrive on July 15, Tyler said earlier today during an appearance on the Ellen DeGeneres Show.
The veteran Aerosmith frontman produced this 13-track country-flavored solo project with T Bone Burnett, Dan Huff, Marti Fredriksen and Jaren Johnston. The title track will be released in advance of the album on June 24, Tyler added.
"I headed down to Nashville last spring to start working on this project, wrote some kick ass songs with some of Music City's finest songwriters and now we get to share them with the world on July 15," Tyler said. "Country music is the new rock 'n' roll. It's not just about porches, dogs and kicking your boots up. It's a whole lot more. It's about being real."
Tyler released his first country single, titled "Love Is Your Name," back in May 2015. That was followed this past January by "Red White and You," which was also produced by Huff. The latter song, co-written by Tyler, circled back to the singer's rock roots by referencing Tom Petty.
Tyler is mounting a 19-city run of solo shows in support of We're All Somebody From Somewhere. Titled Out on a Limb, the tour finds Tyler appearing at intimate venues with a Nashville-based backing band, Loving Mary. Stops include the CMA Music Festival on June 11 and the Today show's concert series on June 24.
Aerosmith Albums Ranked Worst to Best
More From Sasquatch 92.1 FM