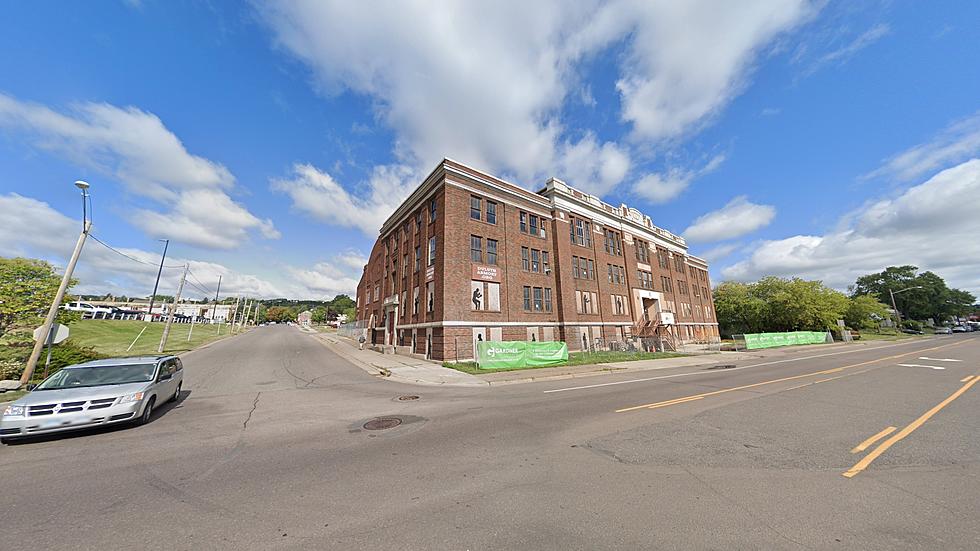 Take A Look Inside The Historic Duluth Armory [VIDEO]
Google Street View
Built in 1915, the Duluth Armory served as a military training facility for the Minnesota National Guard and Naval Militia. A few famous acts also performed here including Buddy Holly, Louis Armstrong, Johnny Cash, Bob Hope, and more.
Probably one of the biggest events in the building's history was when Buddy Holly brought his "Winter Dance Party" to town on January 31, 1959. Other acts included Richie Valens, Jiles Perry "the Big Bopper" Richardson, Dion and the Belmonts, and more played to a sold out crowd. The story goes that a young Robert Zimmerman was in the audience who went on to become Bob Dylan. He even spoke of the significance it had on him in his 2016 Nobel Prize Lecture.
Unfortunately three days after the concert; Holly, Valens, and the Big Bopper passed away in a plane crash in Iowa. You can see a video of pictures of the unfortunate crash here, but be warned it is graphic. It was "the day that music died".
In 1963, Duluth built a new center for its Army Reserve, and then entertainment side of things took a dive when the Duluth Entertainment Convention Center was built in 1966. Since the early 2000s, the building has been threatened with demolition. Then the flood of 2012 did not help the building, causing more damage.
So what's the future of the building? Now called the Armory & Arts Building, it has reached an agreement with George Sherman and Sherman Associates to rehabilitate the historic site. It will be be developed as a community hub for business start-ups and entrepreneurial development, arts and culture, food and entertainment. The Armory will also be a vibrant mix of uses including community spaces, the restoration of the stage, a public food hall, community kitchen, artist studios, and exhibits celebrating both the cultural, entertainment, and military significance of the building.
YouTubers Duluth Urbex got the chance to tour the historic building and provided some great footage. Check it out below:
If you are looking for a fun unique place to stay, you can literally stay on the edge of Lake Superior.
Did You Know That You Can LITERALLY Stay on the Edge of Lake Superior?
Did you know you can stay LITERALLY right on the edge of 200 feet of Lake Superior shoreline in this stunning Duluth vacation rental?
12 Bad Reviews Of Canal Park In Duluth
11 Bad Reviews Of Minnesota's North Shore Scenic Drive
More From Sasquatch 92.1 FM