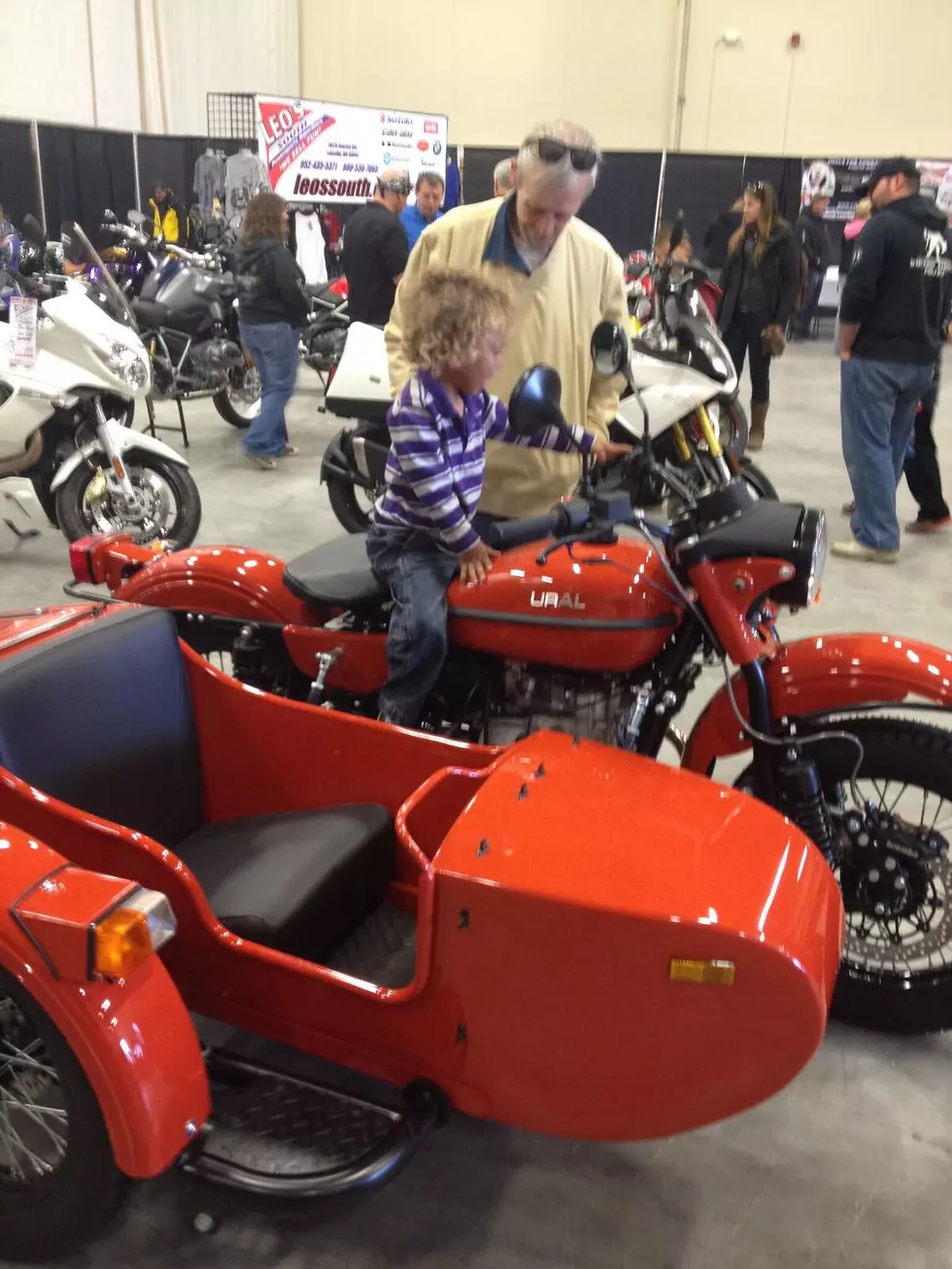 Twin Ports Motorcycle Expo and Car Show Mixes Bikes, Cars, And Helping A Good Cause
-Twin Ports Motorcycle Expo
Even though I didn't grow up with parents that rode motorcycles or even have many relatives that did, at an early age I still appreciated them.  I find it hard to believe almost anyone didn't want a bike after seeing Arnold on that Harley Fatboy in Terminator 2.  Motorcycles have that cool factor but also a freedom inspiring aspect and the motorcycle community no matter the makes or models they ride, often come together to support one another and various charities, local or national.  Some of the best friends I have I probably would never have met had it not been for motorcycles.
I have hosted various radio station bike nights over the years and it's something I always enjoyed, even though it usually meant I couldn't have my bike there.  For those unfamiliar with a bike night, it's basically a bunch of motorcyclists and their unique rides all in one place, coming together because of something they all enjoy, riding.  Seven years ago, I was approached by some friends, the owners of  TwinPortsNightLife.com and they wanted to start a motorcycle event along the lines of a bike night but something that would happen all day in the Twin Ports area.  I couldn't turn down the chance and after a lot of brainstorming The Twin Ports Motorcycle Expo was born.  Though the venue has changed over the years, the focus has always been all things motorcycles, from new bikes, to used ones, custom rides, parts, accessories, and more.
You'll notice that we have added "car show" to the title of the event, last year we added them as well to add to the day but still keep our primary focus on bikes.  We have a motorcycle Dyno on site that does horsepower pulls, a motorcycle jewelry vendor who brings 1,000s of rings and also fashion clothing, The Superior Spartan Hot Rod Build will be joining us, live music from The Virgil Caine Band, and trophies and prizes for bikes and cars entered into the show.  In addition to all that, other various vendors will be on site with event related products and booths.
Admission to the event is just $5 at the door with kids 12 and under free and entering a bike or car in the show is just $10 and those proceeds also go to benefit St. Jude.  The event continues to grow and that's thanks to all of the sponsors from Allstate Gardner Agency, East End Towing, Pro Tire in Hermantown, Bear Shoe Works, RJ Sport and Cycle, Ugly Stick Saloon, and of course all of the radio station sponsors mentioned above.
Come join us if you can on Saturday May, 5th from 11AM-5PM at Wessman Arena in Superior, WI for a day of all things bikes, cars, and raising money for St. Jude Children's Research Hospital.  Check out the show poster for more info here.
More From Sasquatch 92.1 FM