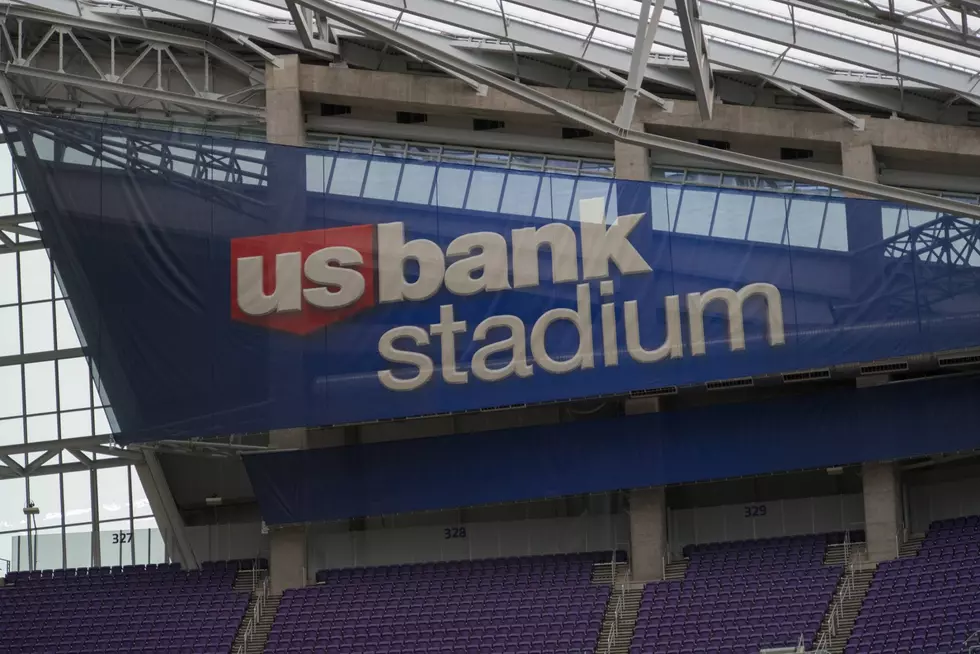 U.S. Bank Stadium Picked As Best Stadium In The NFL By ESPN Analysts
Photo: Nick Cooper/TSM
With the history of Lambeau Field or the Ego of the Dallas Cowboys AT&T stadium none of them compare to the absolute stunning detail of U.S. Bank Stadium. Unfortunately I myself have not had the pleasure of stepping foot into this masterpiece but from all the pictures, videos and chatter from friends it looks pretty incredible.
I am old enough to remember plenty of games back in the Dome which I am sure way back in the day was pretty special, but as of late wow what an upgrade. According to Vikings.com a panel of ESPN Analysts unveiled their top choices regarding different topics around the NFL, from uniforms to stadiums.
The Vikings stadium was Dan Graziano's pick for the best stadium in the NFL. He said "The space-age Viking-ship exterior shape is a bit weird, but wait until you get a load of the gleaming, sunny, modern perfection inside."
The Vikings also came out number one on Jeremy Fowlers List for best traditions, he said "The massive, mythological horn sounds awesome in the Vikings' new stadium, especially when former star Vikings such as Randy Moss sound it off."
The Minnesota Vikings will begin their fourth season at U.S. Bank Stadium on Sept. 8 against Atlanta. SKOL!
More From Sasquatch 92.1 FM