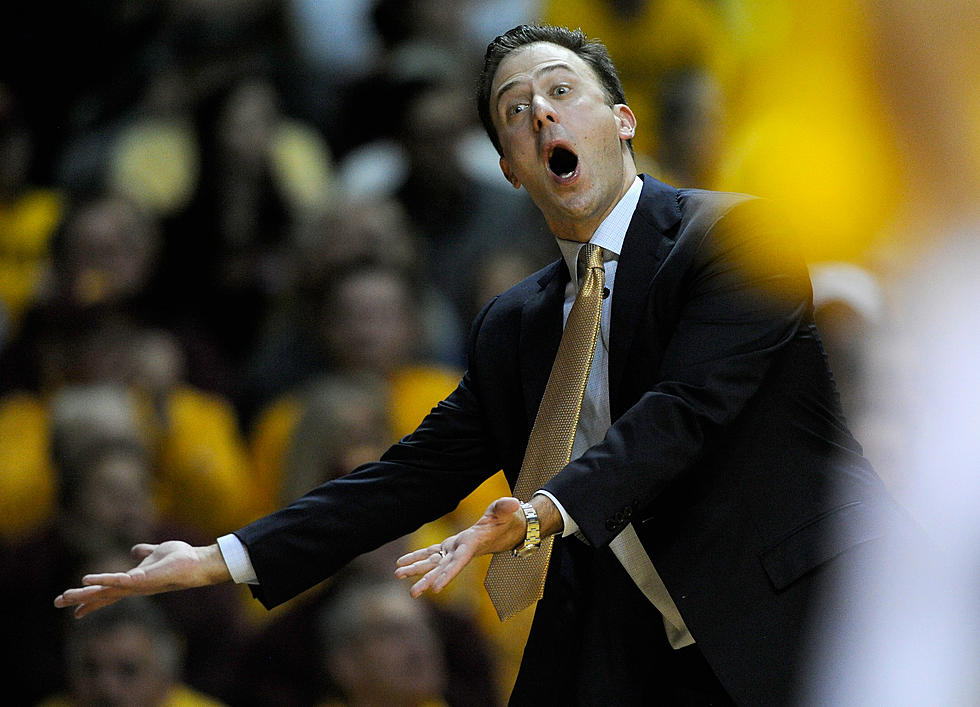 University of Minnesota Part Ways with Richard Pitino
Getty Images
After eight years coaching the Gophers men's basketball team, Richard Pitino is looking for a new job.
University of Minnesota Athletics Director Mark Coyle said in a press release, "I recently met with Richard and told him that we were moving in a different direction. Richard is a tremendous person and coach, and I want to thank him, Jill and their family for their commitment to Minnesota. We wish them well in their next endeavor."
During his time with the team Pitino coached the team to an overall record of 141-123 and made two appearances in the NCAA Tournament. His overall record probably isn't what got him fired, but his record within the Big 10 conference, he had a losing record seven of the eight last seasons with a 6-14 record this season.
This last season was particularly bad for Pitino and Gophers losing 11 of their final 14 games and not winning a game on the road all season, one of only three major conference teams to do that.
Coyle went on to say, "We have one of the best practice facilities in the nation, a historic competition venue and a state that produces top-caliber talent. This is an extremely attractive job, and we will immediately start a nationwide search for our next head coach."
ESPN says that there are several names the Gophers could consider including, "Two sons of former Gophers head coaches, Eric Musselman (Arkansas) and Brian Dutcher (San Diego State), are proven program-builders with teams currently in the NCAA tournament.
10 Things You'll Need As You Follow Your Basketball Bracket
Every March you fill out your brackets in hopes to win big, or at least beat your friends and co-workers, during the college basketball tournament. To get the most out of all the madness, you'll need the right supplies. Having these available is a great start.
More From Sasquatch 92.1 FM