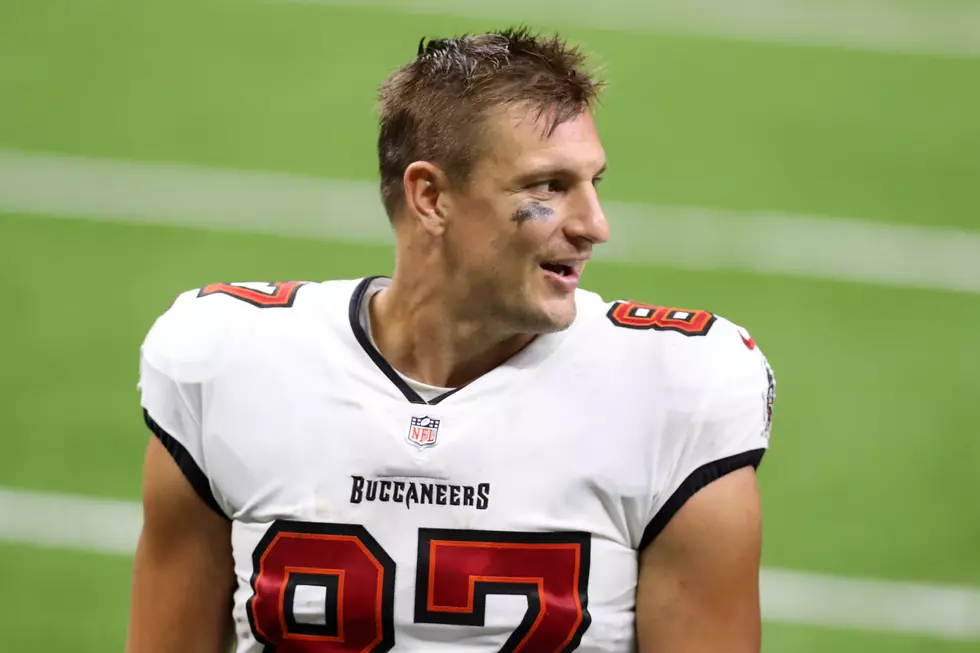 Why Was NFL Star Rob Gronkowski In Minnesota?
Getty Images
Rob Gronkowski who was championships with both the New England Patriots and the Tampa Bay Buccaneers has been spotted in Minnesota.
So why was the the all-star tight end in the Land of 10,000 Lakes? Unfortunately it wasn't to sign with the Vikings. Could you imagine?
'Gronk' who is currently a free agent after playing for 11 seasons in the NFL. He also has four other brothers who played professional sports: Dan (tight end who played for the Lions, Patriots, Broncos, and Browns), Chris (fullback who played for the Cowboys, Colts, and the Broncos), Glenn (fullback who played for the Bills), and Gordon (the only brother to play a different professional sport, baseball).
The Gronkowksi brothers also have a foundation called the Gronk Nation Youth Foundation which can be described as:
The Gronk Nation Youth Foundation is dedicated to inspiring youth to reach their maximum potential through sports, education, community and fitness. Our mission is to help kids stay actively involved in school and sports and provide them with the tools needed to help them follow their dreams and live a happy and more successful life. Gronk Nation provides grants to sports programs and in addition, the Gronkowski brothers, provide appearances at events with selected nonprofit organizations that effectively serve and benefit children with an emphasis on health, education and fitness.
On behalf of the Foundation, the brothers presented a $15,000 for the Hopkins  girls athletics department. That's right, the brothers visited Hopkins High School. Not only did the brothers bring a hefty check, they challenged the varsity girl's basketball team to a three-point competition, that quickly changed to a half-court shootout.  Check out the video below:
Here I was, hoping he would sign with the Vikings for a year.
15 Professional Athletes From Minnesota
"
"
More From Sasquatch 92.1 FM