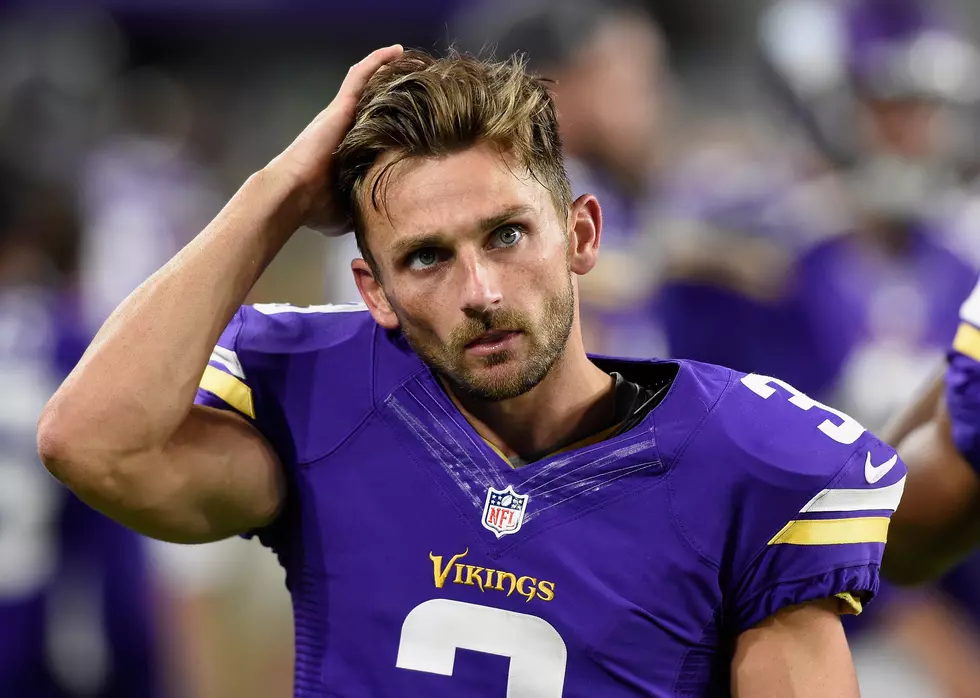 10 Minnesota Vikings Kickers Since 1998
Getty Images
The Minnesota Vikings will yet again be looking for a new kicker now that they've released Dan Bailey.  Of course, this is nothing new for the team as finding a long-term field goal kicker has always seemed be a challenge.
Since 1998, the Vikings have had a parade of kickers who have provided thrills, chills and plenty of facepalms. Let's take a little stroll down memory lane.
10 Minnesota Vikings Kickers Since 1998
The Minnesota Vikings will head into the 2021 season with yet another new kicker, after releasing Dan Bailey in March. The Vikings certainly have had their fair share of kickers in recent years. Let's take a look back at who has kicked for the team since 1998. Some of these guys may be better than you remember, but there are likely a few you'd like to forget.
12 Players The Minnesota Vikings May Draft In The First-Round Of The 2021 Draft
The 2021 NFL Draft begins Thursday, April 29 and the Minnesota Vikings have several positions of need. Every expert has an opinion on which player the Vikings will select in the first-round. Based on all the buzz, and a bit on Vikings history, it will likely be one of these prospects.
2021 Minnesota Vikings Opponents
More From Sasquatch 92.1 FM