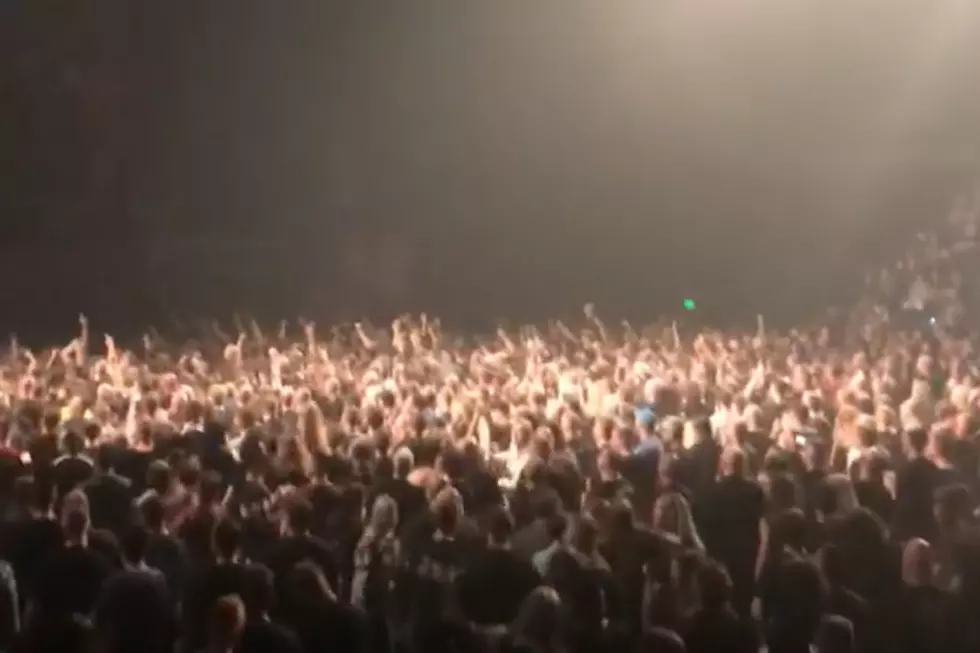 Watch Judas Priest's New Zealand Fans Triumphantly Sing Black Sabbath's 'War Pigs'
YouTube: William Bush
Metal fans are among the best when it comes to saluting brilliance, and there may be no more knowledgeable or respectful audience than that which Judas Priest courts. One fine example of that happened recently before Priest even took the stage in Auckland, New Zealand.
In the fan-shot video from William Bush taken at the band's performance at the Spark Arena, you can hear the entire crowd preparing for a night of metal by singing along to Black Sabbath's "War Pigs," which was playing over the in house sound system.
"War Pigs" has been a big part of the warm up for shows on Priest's current run. The band has been making sure the Sabbath favorite plays just ahead of their "Firepower" intro as they get ready to take the stage on a high note.
The Auckland show was the final date on a three-show run down under earlier this month. Judas Priest have a little time off before returning to the road. They kick off a North American tour leg May 3 in Hollywood, Florida. See all of their upcoming dates here.
Where Does Rob Halford Rank Among the Top 66 Hard Rock + Metal Frontmen of All Time?
More From Sasquatch 92.1 FM