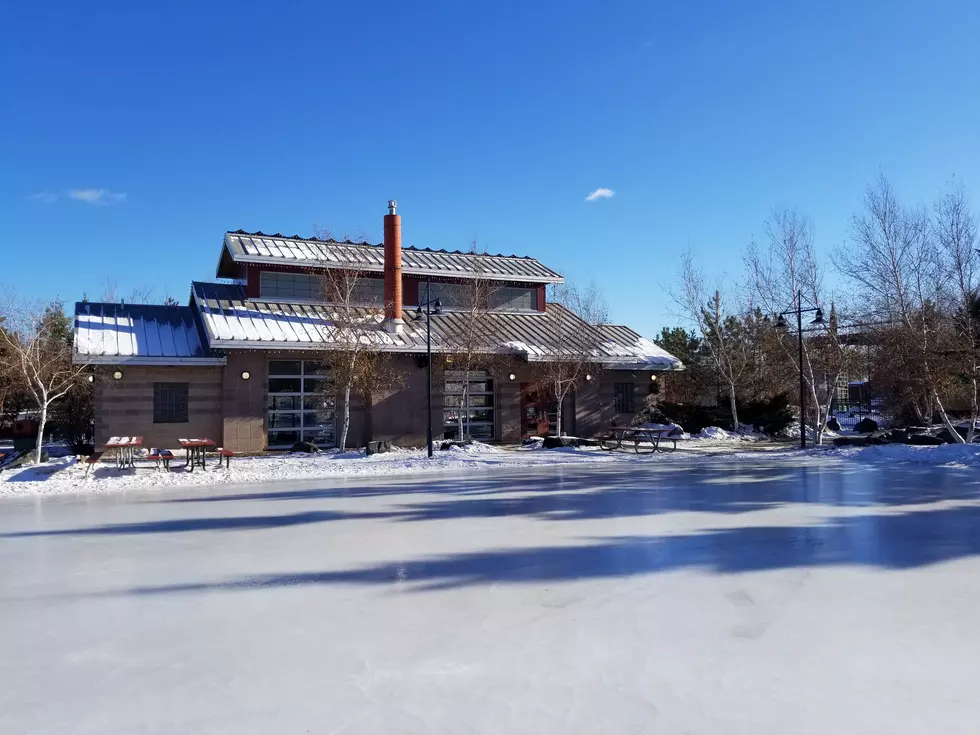 Hit The Ice On Duluth's 5 Best Outdoor Skating Rinks
Ian Redmond - TSM Duluth
Duluth is a beautiful outdoor city and there's nothing better in the winter than having family fun on the rinks. Here are my top 5 skating rinks in Duluth.
Before we get into the list, there are two types of outdoor rinks in Duluth: pleasure rinks and hockey rinks. No sticks or pucks are allowed on pleasure rinks as they are used for skating only and you guessed it, hockey rinks are used to play hockey. Signs are also posted letting you know which rink is what.
Check out my top 5 below and go out and have some fun this winter:
Bayfront
The city maintains this rink that's located at Railroad St & 5th Ave W and it is open daily from 6 a.m.-10 p.m. The rink will be closed if wind chills reach -20 degrees Fahrenheit, or if warm weather creates melted puddles on the ice. The warming house will also be open along with concessions with hot beverages and snacks, along with skate loaning. The warming house hours are:
Monday-Friday 3-7 p.m.
Saturday 12-7 p.m.
Sunday 12-4 p.m.
---
Duluth Heights
This rink is maintained by DAHA and located at 33 W. Mulberry St. open from 6 a.m. - 10 p.m.. Just be careful to not intrude any of the 4-11 year olds that play in an outdoor league here.
---
Glen Avon
Established in 1947, there is a lot of hockey legacy and history here. Located at 2403 Woodland Ave, the public rink hours are:
Sunday - Thursday - 10 a.m. - 4:30 p.m.
Friday - Saturday -  - 10 a.m. - 4:30 p.m.
Rink 2 will also be open skate on Tuesdays and Wednesdays from 6 p.m. - 8:30 p.m. You can also find the full schedule here for practice and tournament updates.
---
Portman
Another beautiful rink out east full of hockey history. Located at 4601 McCulloch St., they also have a warming house with the hours of:
Monday - Friday - 4 p.m. - 9 p.m.
Saturday - 11 a.m. - 8 p.m.
Sunday - 11 a.m. - 5 p.m.
Another rink to be mindful of practice and leagues.
---
Spirit Mountain
Closing out my top 5 would have to be the newest rink in town. Located at 8551 Grand Avenue in West Duluth near the Grand Ave Chalet. The rink will be lit up with lights and open Tuesday through Saturday from 10:00 a.m. to 8:00 p.m. and Sunday from 10:00 a.m. to 5:00 p.m.
If sledding is more your speed, go check out this great hills:
The 8 Best Sledding Hills In The Duluth Superior Area
This Minnesota Ghost Town Could Be Yours For Under $1 Million
More From Sasquatch 92.1 FM