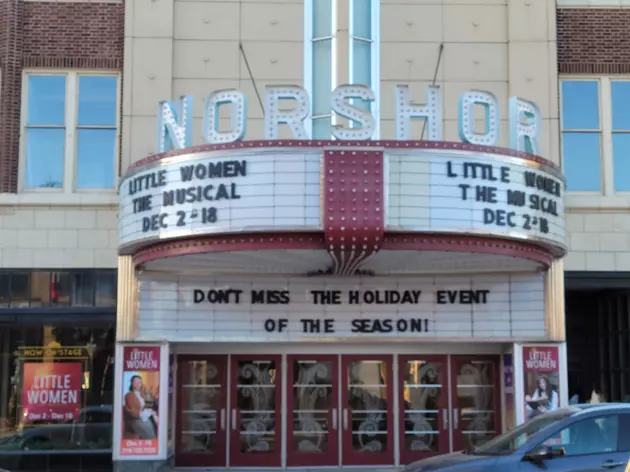 Don't Miss Young Frankenstein Performed By The Duluth Playhouse
NorShor Theater Duluth- Photo Credit: Joe Danger
A while back it was announced that a musical production of Young Frankenstein was going to be performed at Duluth's NorShor Theater.
I jumped on tickets pretty quickly as it's one of my favorite movies and any performances I've seen by the Duluth Playhouse have always been very well done.
We went on the second night of the Young Frankenstein production being open, and arrived about an hour early to snag some cocktails and get settled at the historic Duluth venue.
Upon entry, the staff was incredibly welcoming and even had a photo backdrop setup with props very fitting for the production, like top hats, canes, lab coats, and of course brains.
The show started a few minutes past the scheduled start time, and right out of the gate brought smiles to the crowd.  The mix of singing, dancing, and peppered in bouts of dialogue perfectly meshed together creating a "can't look away" experience.
Of course some classic music from the original film was used, but the songs written around subject matters in the classic like having a roll in ze hay, made for plenty of laughs and fun.
If you haven't seen the movie, you don't really need to, to enjoy the performance, though it can help with some of the jokes and one lines that us die hard fans were waiting for.
My only gripe, though minor, is that some of the dialogue wasn't exact to the movie.  It still worked, but as a mega fan was a smidgen disappointed at that.  Otherwise, my wife and daughter who had never seen the film, and of course myself, greatly enjoyed the performance.
The musical performance of Young Frankenstein runs until October 1st, and it's one you don't want to miss.
Romantic Places In Duluth & Superior
More From Sasquatch 92.1 FM