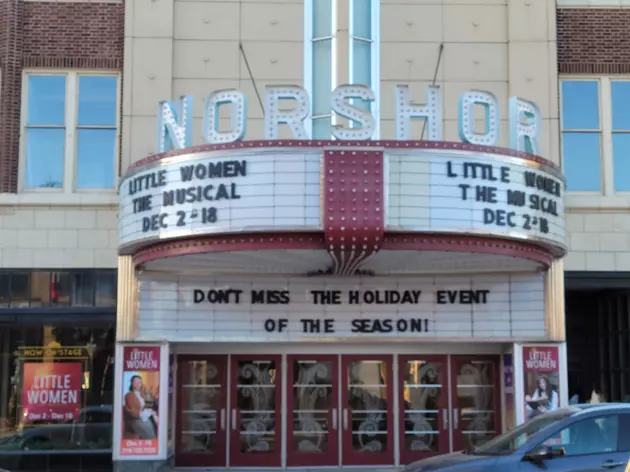 Duluth's NorShor Theater To Feature Young Frankenstein Musical
NorShor Theater Duluth- Photo Credit: Joe Danger
For me when it comes to movies, kind of like bands or songs, it's hard to pick one favorite.
I tend to tell people when asked about a favorite movie I really have like a top ten or top twenty.  On that list has always been Jaws, Fight Club, The Empire Strikes Back, The Outlaw Josey Wales, Wayne's World, Bill and Ted's Excellent Adventure, Back to the Future, and several others including Young Frankenstein.
I don't remember how old I was when my dad let me watch Young Frankenstein for the first time, probably too young for the suggestive humor.  Despite being a kid, oddly enough even with black and white aspect, I instantly loved the film.
The cast, acting, script, and the ridiculous Mel Brooks style all work so well together and truly put in the the "classic" category.  For being a film from 1974, it still holds up incredibly well and I truly think that in another 30 years, I'll be able to say the same thing.
While I was driving down Superior Street to grab some new clothes at Duluth Trading Company, I noticed the marquee on the NorShor Theater.  It said "Mel Brooks' Young Frankenstein".  I knew right away, whatever it was they were showing, I needed tickets.
The Duluth Playhouse advertises the show as a hysterical musical adaptation of the classic film.  Having seen several of their other productions, It's sure to be a great time.  At the time of writing this, there are still plenty of tickets available and runs from September, 15th-October, 1st.
Five Movies Filmed In Minnesota
More From Sasquatch 92.1 FM