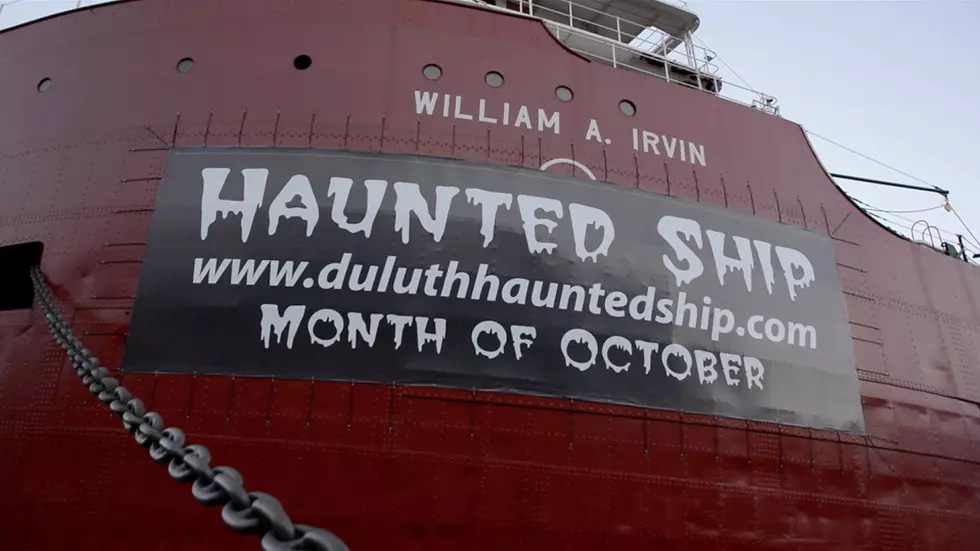 Is The Haunted Ship Still Happening In 2020 Amid COVID-19?
Townsquare Media Duluth
Update: the Haunted Ship has been scrapped for the 2020 season.
---
October is just a few months away and if you're anything like me, you look forward to it all year long!
Obviously, things are going to be a lot different this year thanks to the COVID-19 pandemic. Although things are reopening across Minnesota, we still have a long way to go before things go back to "normal" or our new normal.
That got me thinking - will haunted houses be a thing this year? From there, I started thinking about The Haunted Ship. It is one of the most famous attractions in the Northland and sadly, hasn't been open for the past few years.
It was set to open this year but many things have changed due to coronavirus. I went straight to the source to ask them what there plans are as of right now regarding opening later this year. Here is what they had to say in response:
We just don't know yet. It is too early to know what guidelines will be in place over the next several months. Thank you for reaching out and we will post any decisions...as soon as we can.
Fingers crossed they do open later this year, even if all the monsters have to wear masks. Ha! Like the message says, we will have to wait and see what happens. I have heard people wondering about The Haunted Ship so I know I am not alone when I say this is such a great event and I hope it can open as planned.
Enter your number to get our free mobile app
10 Reasons Fall In The Northland Is The Best
More From Sasquatch 92.1 FM