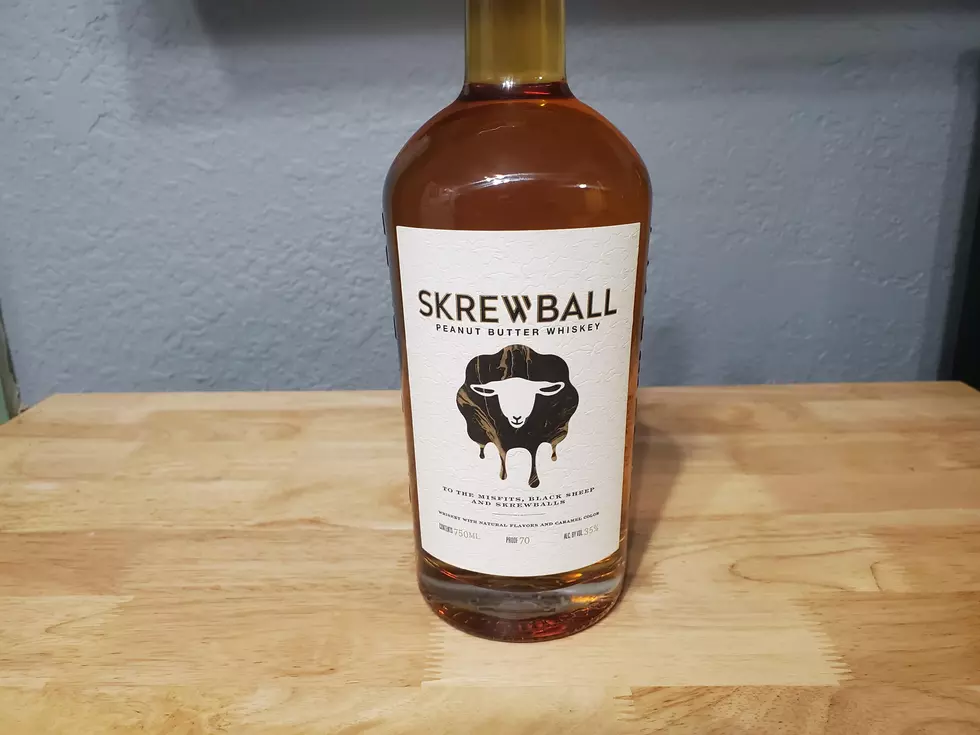 Screwball Peanut Butter Whiskey Review
Screwball Peanut Butter Whiskey- Photo Credit: Joe Danger
I might just have to start reviewing a different whiskey every week since I'm drinking more of it while I practice my social distancing.  A radio co-worker of mine suggested I try the Screwball brand Peanut Butter Whiskey, so I added it to the cabinet on Friday.
When Steve brought it up, he mentioned that it has actual real peanut flavor.  That alone sold me on trying it as I don't much care for fake flavoring, especially when you can tell it's not real.
Screwball Peanut Butter Whiskey was about $22.00 for a 750ML in Superior, WI.  It boasts being 70 proof with a 35% alcohol content.  The founders of the brand used to make peanut butter shots and came up with the idea to make an actual product.  They nailed it.  If you like peanut butter and you like whiskey, you will enjoy this.  It's sweet and smooth from the get-go but not too sweet, finishing with a little bit of a whiskey bite.  I had it straight up to try it out and then ended up sipping it on the rocks.  I haven't enjoyed it yet with a cigar, but I'm guessing it will compliment it well.  It smells and taste of real roasted peanuts and the peanut butter flavor to whiskey ratio is perfect.
Enter your number to get our free mobile app
Have you tried Screwball Peanut Butter Whiskey yet?
More From Sasquatch 92.1 FM