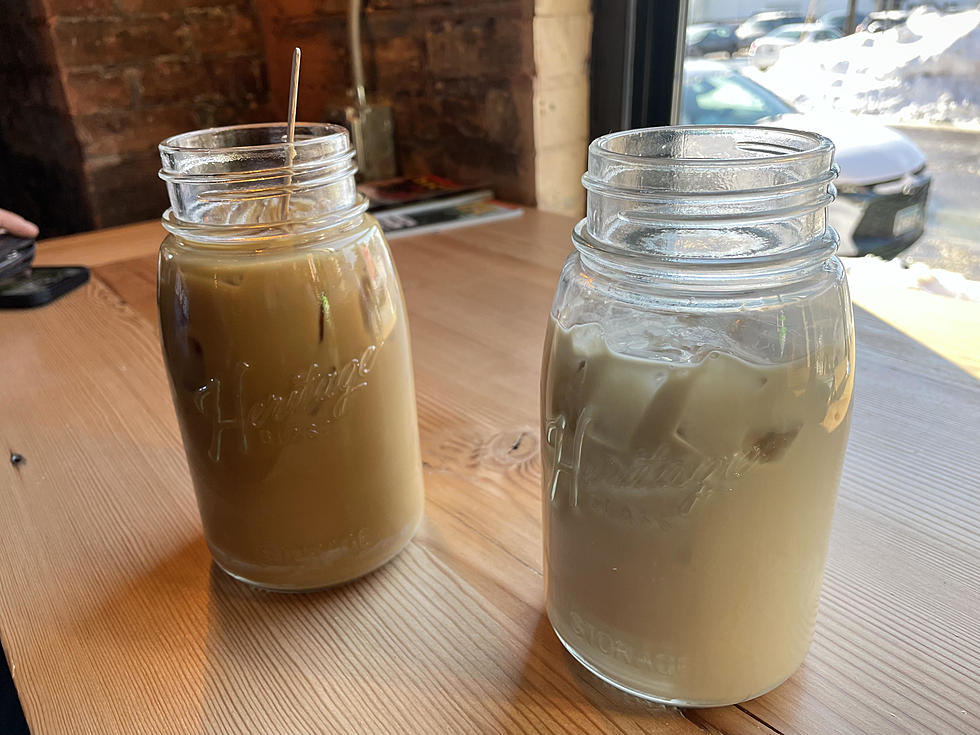 REVIEW: My Take On 190 Coffee & Tea, Duluth's Newest Addition
Lauren Wells, Townsquare Media Duluth
As a morning person, I am all about coffee so I was thrilled to learn that a new coffee shop was opening in Duluth. In my opinion, you can never have too many coffee shops. The more, the better.
The new coffee shop is 190 Coffee & Tea. It is located in the same building as the Enger Lofts in Duluth's Lincoln Park area. They officially opened their doors at the end of the month so naturally, I had to try it right away.
This is one of many new additions to the Lincoln Park area. A new taco shop will be opening in Lincoln Park sometime in the next few months. Hungry Hippie Tacos already has a location in Grand Marais and I am so excited they are opening a spot here.
While an exact opening date is up in the air, they hope to be open sometime soon with a tentative date before this summer. In the meantime, you can enjoy some coffee or tea to tide you over!
I went to the new coffee shop with an open mind, as I am a bit of a coffee snob. This doesn't mean that I only like really nice, fancy coffee. It just means drinking my coffee is one of my favorite parts of my day. I can't start my day without a cup!
I had my first cup of the day on the Saturday after they opened, meaning they had only been open for one full day before I went for my visit. Here are some thoughts I have on the new spot.
What is the ambience like in 190 Coffee & Tea?
The ambience in 190 Coffee & Tea is actually my very favorite part! I have never seen a coffee shop with such a cool vibe. It has a very eclectic feel with mix and match furnishings. It has exposed brick on the walls with shiny tile and different types of wood. It has a really cozy feel but is very industrial inside as well. It is a cool mix and just being in there is a really good vibe!
This photo from their Facebook page shows just how cool and eclectic the vibe is. This is the barista area where they make your drinks! Check it out:
What were the drinks like and was there a lot of options?
The new spot is definitely worth the stop, whether on your morning commute or if you need a little late afternoon pick-me-up. They have a menu with basics like espresso, coffee and lattes. However, they also have fancier options. On the day I visited, they had a lavendar latte that I almost chose as my drink of choice.
The cool thing is that this is just as much a tea shop as it is a coffee shop. They have different types of tea for those that prefer it over coffee and even have cascara, which is a by-product of coffee. I hadn't really heard of this before or seen it any other coffee shop. You can have it iced, blended, hot or sparkling. There really is a drink for everybody.
Would I recommend 190 Coffee & Tea to others?
I definitely would! Like I said, it is a coffee shop unlike any other. It has a cool vibe, great drinks and something for everyone. I also think tourists would love it, too. When people come into town, they want to try everything local rather than big box or chain stores. This is a great local shop that really represents Duluth and will leave locals and tourists wanting more.
190 Coffee & Tea is located at 1831 West Michigan Street. They are open 6 a.m. to 6 p.m. everyday. Try them out and support a local business.
Speaking of, a new restaurant is opening in downtown Duluth, not too far from the coffee shop. It is called Loaf and Ladle and will be opening for takeout and delivery services soon. It will open to dine-in customers later this year.
Surprising Things You Didn't Know About Pumpkin Spice
From lattes and candy to toilet paper and beauty products, pumpkin spice is everywhere these days. Here are some fun facts you may not have known about everyone's favorite flavor.
More From Sasquatch 92.1 FM